Transfer iTunes Music Across Different Devices
Music transfer is one of the most popular functions from iTunes Music Manager. It is a high demand among iOS users as we change our computer or smartphone frequently in nowadays. It would be not a good choice to move the whole library manually, which will take a lot of time on this boring task. With this program, you can easily transfer music:
Between iPhone/iPad/iPod and iTunes
Between Android and iTunes
Between iPhone/iPad/iPod and Windows PC/Mac Computer
Download and Discover Music from 100+ Online Resources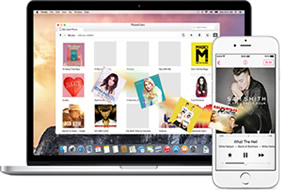 Web is the greatest place to find the music and catch up with the trend. There is a powerful download engine embedded into this program so you can download the music from YouTube or other sites such as Facebook, Vimeo, SoundCloud, Dailymotion etc.
Also, iTunes Music Manager has a built-in music warehouse with tons of popular songs, playlists, albums and charts. If you want to listen to the music beyond your playlists, then you can discover all types of music with the search functions. Then you can build your personal music source.
Record Your Favorite Music and Filter Annoying Ads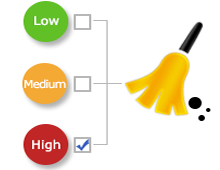 Come across some of the greatness songs and want to save them into your playlists. But can't download it from online? Then this recording feature is what you need. You can record music or playlists directly from streaming sites such as Spofity, Pandora, Last.Fm, Groovesharks or AOL Radio.
Find the music you like and simply click Record button, and then the music will be recorded in high definition audio and save them on the computer for further usage. What is more, the program will filter the ads and split tracks automatically.
Organize iTunes Music Library in Your Own Style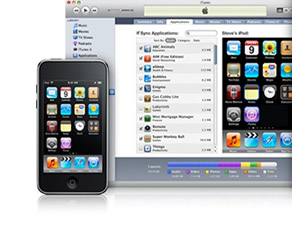 It is very necessary to organize the music library in order when it goes bigger and bigger. iTunes Music Manager comes with several useful features you can use to manage the music more efficiently.
Back up and restore iTunes library at any time as you want.
Fix iTunes music library for missing tags, missing covers and Duplicate tracks.
Directly burn iTunes music to CD.
Remove DRM and convert music to compatible formats.
Create playlists to USB drive to play it on a car
Supported Device
Apple
iPhone X, iPhone 8/8 Plus, iPhone 7/ 7 Plus, iPhone 6S/6S Plus, iPhone 6/ 6 Plus, iPhone 5S, iPhone 5C, iPhone 5, iPhone 4S, iPhone 4, iPhone 3GS, iPad Mini, iPad Air, iPad Pro, iPod Touch.
Android
Samsung, HTC, LG, Sony, Motorola, HUAWEI, Google phone, ZTE, Xiaomi and other phones
Ready to Download the Trial Verison?