How to Transfer Music from iTunes to Android Device
iTunes is the app that you can't live without if you are using Apple's digital products such as iPhone or iPad. It's the default music player and media file manager when you need to add or sync music to your device. Although it will be a touch time in the beginning, it's one of the apps that play a big role in your life. However, what's going to do if you just switched from Apple fan to Android? How to transfer the iTunes music library to the new Android phone or tablet so that you don't have to re-download or purchase the same music again? It makes more difficult to do it as iTunes has its own standard for music and is totally different from Android.
I also came across the problem a few days ago and it took me hours to find a right solution to the answers. iTunes Music Manager is the music transfer app that helps me transfer my entire iTunes library to my Android phone(Samsun GT-I9300). What surprised me is how easy to go with the program. I just did a few clicks to complete the transfer of 300+ songs, which were downloaded or bought from iTunes store. Beside music transfer, you can also:
* Organize iTunes music library
* Transfer music from device to iTunes
* Discover the latest music
* Record audio from Microphone
* Back up iTunes music library to computer
* Download music from YouTube and other online streaming sites.
User Guide: How to Copy iTunes Music to Android Device
Step 1

Download and Install TunesGo

You may notice that this program has two versions for download from the above. One is for Windows-based PCs and the other is for Mac computers. Download the right one and install the program on your computer. This is the same as other software installation. Open the program when installation is completed.

Note: if you are using Windows, make sure iTunes is installed. This is a must to perform further operations.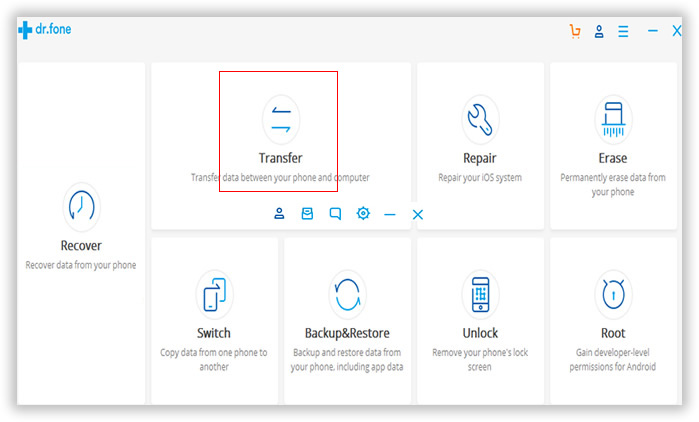 Step 2

Connect Android Device to Computer

Use the USB cable to connect your Android phone or tablet to the computer with TunesGo installed. It will take 1-2 minutes to let the program detect the device. After that, you can see the device name from the main screen. The example in the tutorial is Samsung SC-02F.
Step 3

Select iTunes Music for Transfer

Click 'Transfer iTunes music to device ' icon under ' Device ' tab from the top menu bar. Then all the music in iTunes music will be displayed from the pop up window. Look at the name of each folder and mark it selected if it's the one you wish to transfer.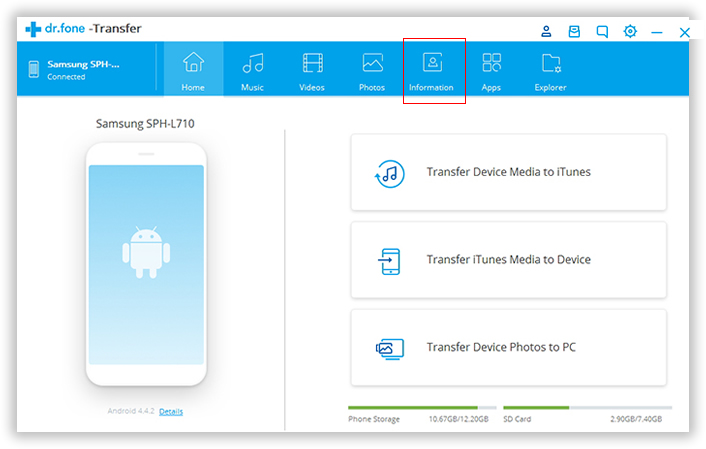 Step 4

Start Transferring iTunes Music to Android

When the selection is done, click 'Transfer ' button at the bottom and select the device name from the drop-down list. Then the program starts to transfer selected music to the target devcie. A few minutes later, you will find out all the iTunes music is on your Android device under Music folder.

If you intend to transfer part of the whole music, you can click the device name from 'iTunes Library ' from the top menu bar. Then there are a few transfer options popped up. Select 'Export to ', which leads to a new page to select the music you'd like to transfer. You can transfer the seleced music within that page.

iTunes Music Manager is a great music library manager that works for iOS and Android. You can use the program to manager, organize, backup and download music. It's the best iTunes alternative as far as I know. With this program, you can do all kinds of tasks related to music management. I have been with it for half a year and it becomes one of the programs I can't live without. Right now, I seldom use iTunes anymore because it runs slowly and offers less functions when comparing to this program..