Fastly Convert HEIC Image to JPG with No Compromise in Quality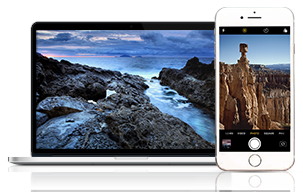 HEIC stands for a high efficiency image format; so no one want to see the quality loss after conversio, right? That is the biggest concern we take care of when we were developing this amazing iOS HEIC Converter.
Powered by an unique and complex converting engine, iOS HEIC Converter is able to convert the HEIC photos on iPhone, iPad or iPod to JPG format with the best quality result. In addition, you can freely adjust the effect during the process by controlling the standard button.
Two Amazing Converting Modes You Can Choose From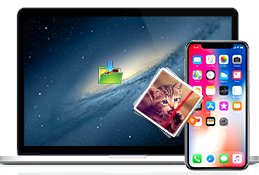 Unlike other free services that only offer single conversation option, iOS HEIC Converter is incorporated by two smart engines, named Single mode and Batch mode. With Batch mode, you can convert 100+ HEIC images at one time. This will dramatically reduces the time and effort you put in. At most cases, iPhone users need to convert all the photos to JPG if they needed to store them on a PC or Mac.
Single Mode : Convert only one photo at one time.
Batch Mode: Convert 100+ photos at one time.
The Most Comfortable Way to Convert HEIC to JPG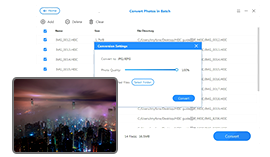 iOS HEIC Convert is a Windows based program that runs flawlessly on computer. After installation, you can easily convert HEIC images to JPG with only 2 clicks. It takes less time when compared to other online services, which needs a lot of time uploading and downloading the files.
Step 1: Download and install IOS HEIC Convert on a Windows computer.
Step 2: Open iOS HEIC Converter and add HEIC file to it.
Step 3: Start the converting process and wait for the result (less than 2 minutes).
Supported iDevices - iOS 13/12/11/10
iPhone Series
iPhone XS Max, iPhone XS, iPhone XR, iPhone X, iPhone 8, iPhone 8 Plus, iPhone 7, iPhone 7 Plus, iPhone 6S, iPhone 6S Plus, iPhone 6, iPhone 6 Plus, iPhone 5S
iPad Series
iPhone Pro, iPad 4, iPad Air, iPad mini with Retina display, iPad mini, The New iPad
iPod Series
iPod Touch 5, iPod Touch 4
Ready to Download the Trial Verison?