How to View iPhone Texts on Computer or from iCloud
iPhone users are well aware that they can back up and restore their complete smartphone data with iTunes or iCloud. Unfortunately you can retrieve the text messages from backup files using any program in your computer. Viewing text messages from iPhone to computer can be a little tricky since there are not a lot of apps available on Apple store like Android smartphones that can help to view iPhone messages on computer.
Yet, we will show you two amazing programs in this tutorial that could help to view and manage iPhone text messages on computer. The reason why you may want to view iPhone text messages on computer is because it is probably easier to manage your messages from computer than iPhone due to its wide large screen. Furthermore, you can also print out text messages from computer which is not possible from iPhone directly. So, let's dig deep and see how we can achieve this task.
Method 1: Directly View iPhone Text Messages on PC or Mac
This is by far the easiest way to view iPhone texts on a computer. So I will write the details about it at the first place. However, you need to install a third-party program called iPhone Manager to complete the task.
It is incredible simple and safe to view iPhone text messages on computer with the help of this program. It is the ultimate solution to manage your iPhone on a PC or Mac. It lets you access all the text messages from your iPhone and display them on computer like you do in your own iPhone. You can read them, delete them, send replies directly from computer and even backup messages to computer easily. Besides viewing text messages, it also helps to control and manage contacts, pictures, notes, documents and other stuff on your computer. You even view messages directly from your iTunes or iCloud back up as well. It is a very powerful tool with endless potential and is available on both Windows and Mac.
Step 1

Download and Install iPhone Transfer on PC or Mac

First of all, you will need to get the software and install it on your computer. After installation, open the program from the desktop shortcut and you will see the main UI shown like this: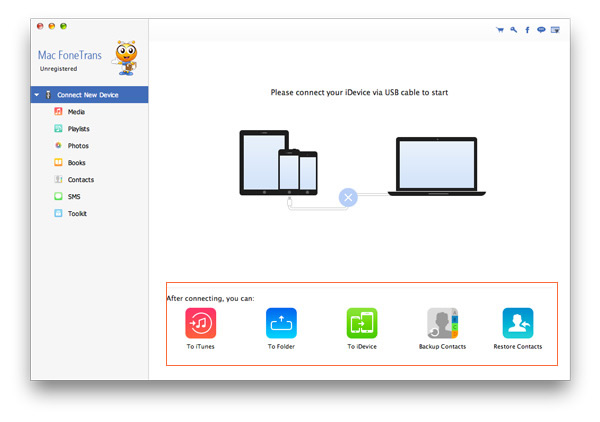 Step 2

Connect iPhone to Computer

Take out of iPhone user cable and use it to connect the iPhone to computer. A few seconds alter, you will see the device name displayed on the main screen. If the iPhone couldn't scanned by the program, you need to check if iTunes was installed on the computer.
Step 3

View iPhone Texts on Computer

Click on "SMS" from the options given on the left sidebar and it should display all the text messages from iPhone. If you want to save your messages to computer then simply click on "Export to" then choose the directory where you are saving the messages and store them on your computer.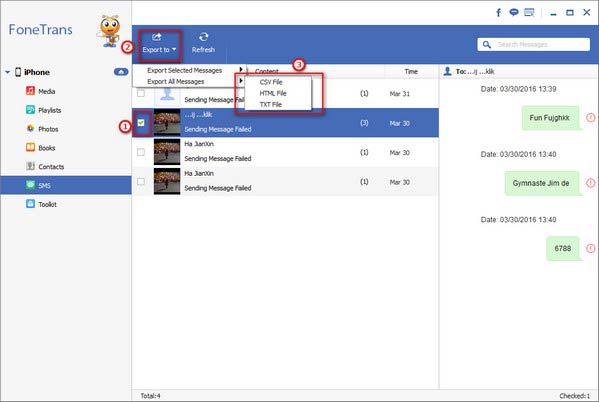 This program can totally manage all of your messaging activities from the computer. You will be happy to see how much easier you can life can get with this program.
Method 2: Read iPhone Texts from iCloud Backup
In case, you backed up iPhone with iCloud and want to view the messages from it, which was already deleted on your iPhone. It is possible with the help of iCloud Backup Extractor.
Step 1: Download and install iCloud Backup Extractor. Finally, open the program and click "Recover from iCloud Backup File".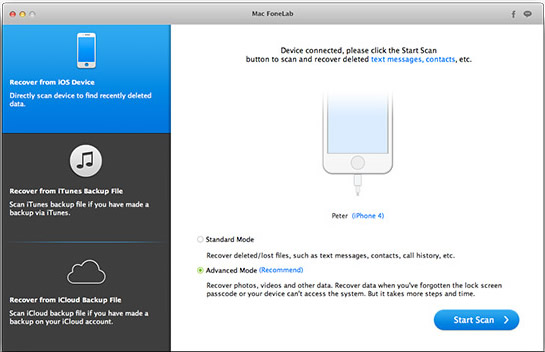 Step 2: Sign in iCloud account and select a backup file from download list.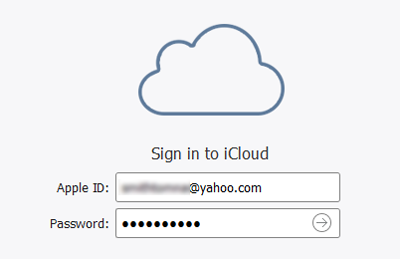 Step 3 : When the download process is completed, click "Start Scan" button to analyze the text messages on that backup file.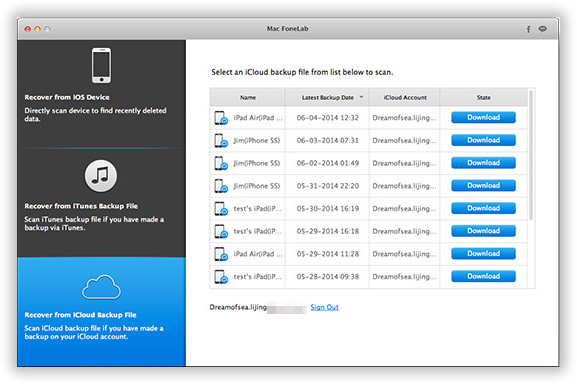 Step 4 : Click "Messages & Contacts" Column on the left sidebar and you can directly view all the messages on a computer.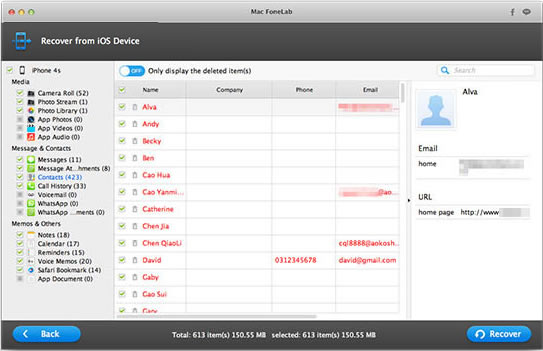 Method 3: View iPhone Text Messages on PC with iOS app
It is sad to say but there are no free apps available on Apple store that can export messages from your iPhone to computer. But SMS Export is an iPhone app that helps to export messages from iPhone to computer in "CSV" or "XML" format that can be easily readable on computer.
Step 1: Go to Apple store and search for "SMS Export" and install it. Next, open the app on your iPhone and tap on "Export Messages" and choose the folder where you want to save all the messages.
Step 2: Connect your iPhone to your computer and copy the "CSV" or "XML" file of your messages on to your PC. Open it using Microsoft office program or any spreadsheet reader software to view all the text messages.
However, it is not a free app and no trial version available. And messages can be read on unattractive text mode only. What is more, you cannot delete or edit text messages directly.
Summary:
In this guide, we have showed 3 ways to view iPhone text messages on computer but iPhone Manager is the recommended option since it can not only view messages on computer but you can manage them however you want. You can even backup and restore message with this program and even send and receive new SMS easily. Certainly, it can make your SMS experience lot better than before and if you have any questions then you can directly shoot an email to the support staff.