How to Permanently Erase Deleted Messages on iPhone 5/6/7
Protecting important information that you store in your iPhone so that you will not be the next victim of cyber criminals. These people steal your identity and make transactions under your name. Usually, they get data from iPhones that have been traded in, sold, or stolen. You might have deleted all your text messages from your old iPhone before disposing it but if you have just deleted messages on iPhone with the usual way, people who possess the right skills and technology can dig up all those information that was buried deep in your iPhone. So, how can you make sure that the old iPhone that you sold, traded in, or given away absolutely do not have data that could recovered by criminals?
Here this article is bringing to you a powerful and amazing software – iOS Data Eraser. This software will delve into the deepest recesses of your iPhone and permanently delete all information it contained, including messages from your banks, credit card company, and even from the company where you work. After installing iOS Eraser program, you will just be a few steps away from obliterating those messages so that they cannot be accessed anymore. Just as its name implies, this software is safe to use and risk-free.
Tutorial: How to Erase Deleted Text Messages on iPhone 5/6/7 Completely
Step 1

Download, Run the iOS Eraser and Connect iPhone to Mac

It offers two versions available for download, Windows and Mac version; choose the appropriate version according to your computer system. Install and run the program and you will get the main interface like below. Then connect your iPhone to Mac with a USB directly. It will detect your iPhone automatically.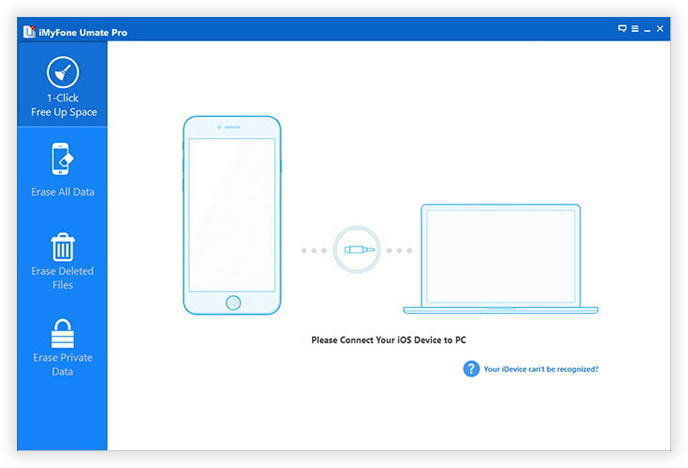 Step 2

Choose the Proper 'Erasing Mode' You need

The great majority of people don't know the simple deletion will not completely erase deleted messages on iPhone or other iOS device. To completely destroy the messages or other data, iOS Data Eraser continuously upgrades its technology, there are six erasing modes for your selection based on different needs, It is highly suggested using 'Erase Deleted Files' to wipe messages off your iPhone 4,5 or lastest iPhone 6 device. Then NEXT...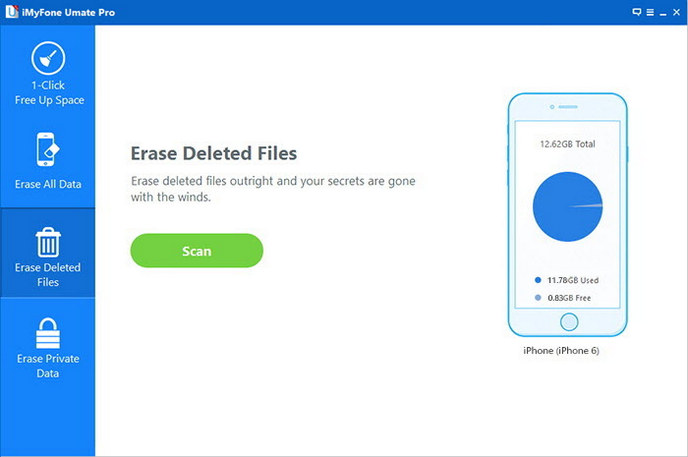 Step 3

Start to Analyze and Scan Your iPhone Device

After clicking the Start button, the program will immediately analyze and scan all messages and other files that deleted from your iPhone device; It will take some time to scan your iPhone.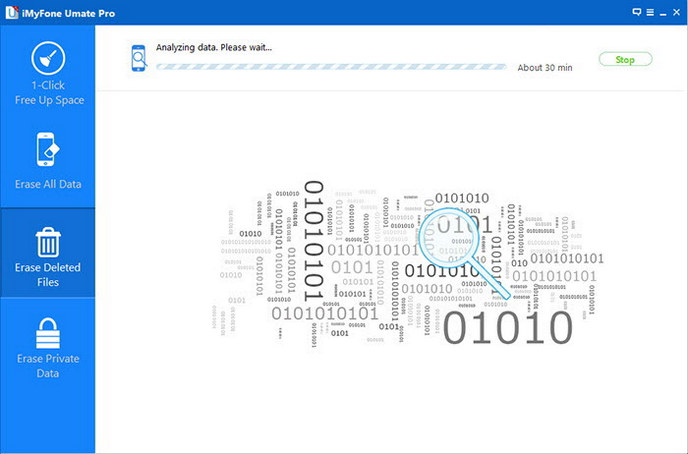 Step 4

Select the Text Messages Item You Need to Erase

When the scan is complete, you can preview all the data details that found on your iPhone. Now you can check the text messages items or other files that you don't need. As you see, it supports lots of file types.
Step 5

Start Erasing Messages without Restore

Ensure you've selected the text messages that you don't need, and then just click the 'Erase Now' button to start executing. It will erases your iPhone messages follow a certain order. You can click on "Stop" button to stop it during the wiping process, but please keep in mind that keep your device connect with computer at the whole process.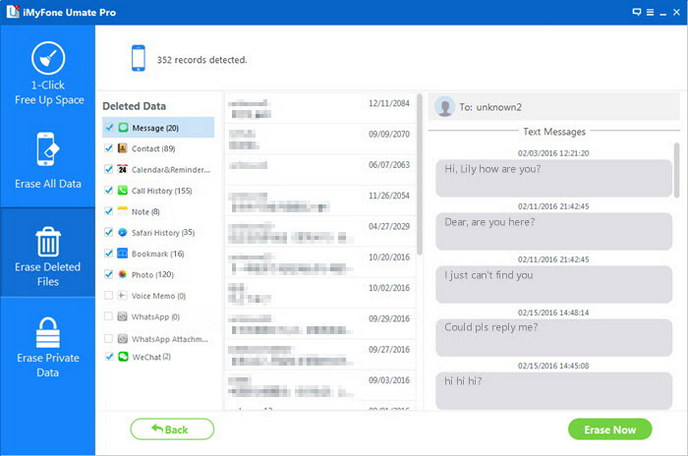 NOTE: You'll get a totally new device when your device is erased completely, or you can get your data from iTunes or iCloud backup.
Aside from permanently erasing iPhone messages, it can also erase the whole iphone, delete contact lists, calendars, call history, music, videos, and even photos that you do not use anymore. This will leave your iPhone with free space and optimize it. Downloading files will be faster than before. If you have a huge collection of photographs, this software can create a back up in your computer. You can then select the pictures that you want to keep and it will compress all photos in a single file so that your pictures will not use up too much space. If you have downloaded several apps but stopped using them, this program can detect them and it will ask you what you want to do with those files. This makes you remember apps that you were planning to uninstall for sometime but never had the time to do. It will also show you junk files and delete them permanently.
iOS Data Eraser app uses technology utilized by the US military, which means that all data are destroyed and that there is no danger that the information can be recovered and stolen by others. You will also be aware of files that you think you have already deleted, but which are still in your iPhone. With it, you will feel absolutely safe with regards to data contained in the iPhone that you own. Clean your iPhone fully by wiping out all information before handing it down to someone else, or selling it after you have bought a new one. you are assured that you can totally eradicate them from your iPhone.