How to Erase Deleted Contacts from iPhone Permanently
Users of gadgets like iPhones go for the latest model because of the added features and apps that come with it. Every few months, a new model invades the market and people rush to the stores to buy one even if their most recent purchase is still working fine. Some keep their old iPhones while others trade them in for a new one or sell them to recoup their expense. One issue that comes with deciding to trade in or sell an old iPhone is the security of the contacts, files, messages, and other personal data that you have stored in your iPhone. Most iPhone users believe that after deleting contacts or other data, they are all gone already but this is not the case because your deleted contacts can easily be retrieved and read by anyone who possesses the technical know-how to do so. Deleting those contacts or other data does not mean that they are gone forever. They are just hidden and they can be made to reappear for others to see.
So, how can you make sure that all your deleted contacts cannot be accessed again of retrieved? One way of how to erase deleted contacts from iPhone before selling is to use iOS Data Eraser app. This software can do a lot of things aside from permanently deleting contacts stored in your iPhone. It easily recognizes junk data and automatically removes them permanently. If you do not want to have your browsing history see, the software can also completely delete it. Sometimes, there are apps that you do not want to use anymore or one which you find annoying. With iOS Data Eraser, you can remove them just with one click.
User Guide: How to Erase Deleted Contacts on iPhone 4/5/6/7 without Restore
Step 1

Install, Run the iOS Eraser and Connect iPhone to Mac

First of all, you need to install and run it on your computer; the Windows and Mac version are available for download, and then connect your iPhone to Mac via USB cable. You can see the program will detect your device automatically.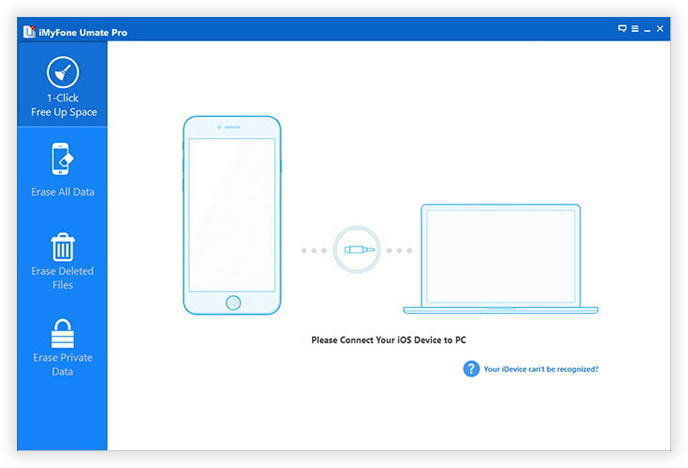 Step 2

Select the Appropriate 'Erasing Mode' You need

When your device is detected, you can see its information in the window, it provides 6 erasing modes for different needs, in fact, when deleting data from iPhone, it's not gone forever right away, these so-called deleted files can be recovered by some recovery programs. Here it is highly suggested to select 'Erase Deleted Files' option to permanently delete your personal sensitive contacts or other data.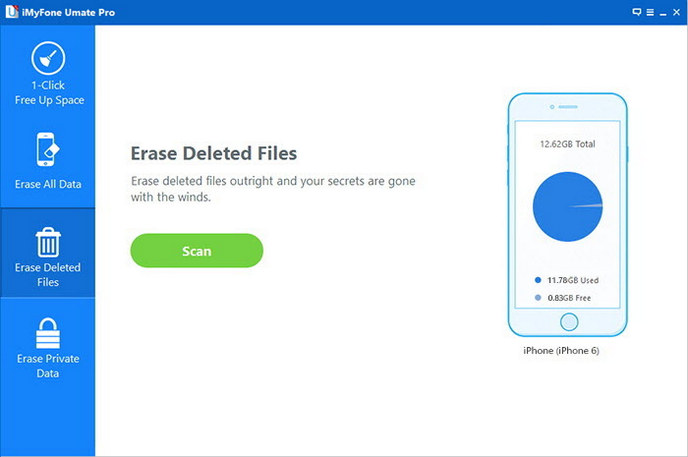 Step 3

Start to Analyze and Scan Your iPhone Device

At this step, it will deeply analyze and scan all deleted data on your iPhone, all the data will be completely found no matter when they were deleted. Just wait a moment; it will take time to finish the scanning process.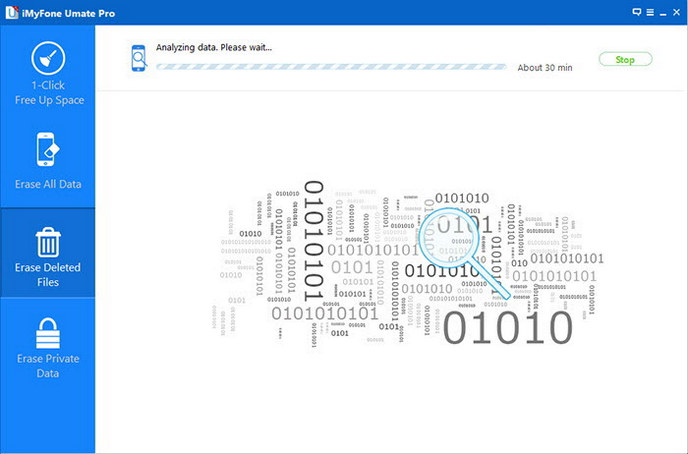 Step 4

Select the Contacts Item You Need to Erase

It will take a few seconds based on the file size of the data, after the scanning, all deleted files will be sorted in category, and check the corresponding the file type with the details, like deleted date, type.
Step 5

Start Erasing iPhone Contacts without Restore

Make sure you're select the unwanted contacts that you want to remove permanently from your iPhone device, then just click the 'Erase Now' button to start executing.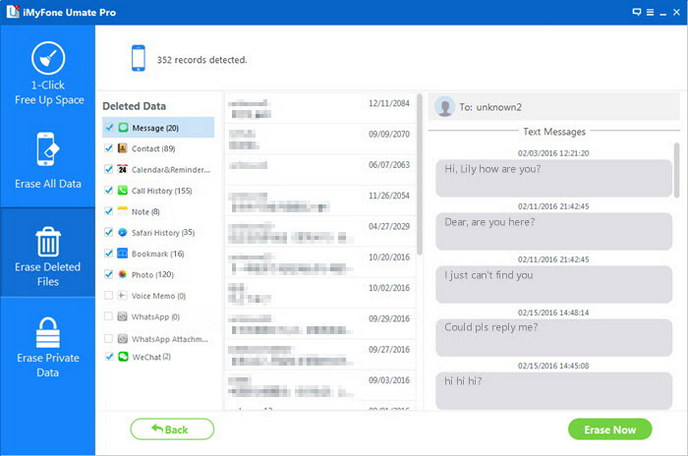 NOTE: Two things to notice here, during the process, the deleted contacts which you've backed up to your iTunes will also be erased, so please ensuring the data is unrecoverable via iTunes in the future. And don't break the USB connection.
This iOS Data Eraser Software will free you from worrying about your personal data and files opened by the person who buys your device and used illegally. Remember that your iPhone contains almost all the salient information about your life and these data can be used by others doing criminal acts. Your email address and those of your friends and acquaintances, your phone numbers, online financial transactions through banks and credit card companies, when in the hands of people who have the expertise to use them for their personal gain, can cause you problems. For your safety and security, make this program to guard your private information at all times.