How To Speed Up iPhone 6S/6/5S/5/4S in iOS 10/9/8
The general suggestion given to iOS users by Apple is to use the latest iOS to avoid unnecessary slowing down and other issues on Apple devices. But, this might not hold true in the case of iPhones with older versions of iOS like iPhone 4/4s. If you are recently experiencing that your iPhone is working slowly after updating to a newer version of iOS like 10/9.3.5/9.3.4/9.3.3, you might be thinking about the ways to fix the issue. Let us get into some useful tips that will help you in speeding up your iPhone.
Tip 1: Close Inactive Apps and Games
You might be using too many games and applications on your Apple device. All those unused applications and games might be slowing down the iPhone. So, just tap the home button for a couple of times and slide to shut down the games/applications that are remaining unused to make the memory on your phone to be available free.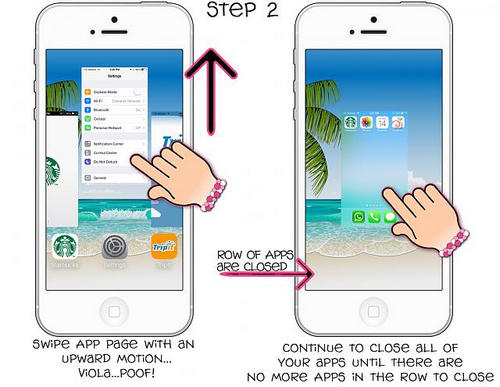 Tip 2: Switch off Transparency and Motion
Similar to that of iOS 8/9, iOS 10 also applies transparency. Remember that these effects can consume a lot of CPU and battery on your iPhone to bring you the best visual experience. So, if you want your iPhone to run faster, you are recommended to disable these effects. This can be particularly helpful, if your iPhone is old. To bring down transparency, go to settings and under general tab, visit accessibility and then increase contrast. You can reduce motion from the same tabs.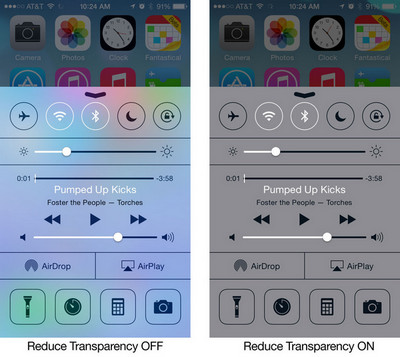 Tip 3: Clean Junk and Temperate Files on iPhone
Junk and tmp files are invisible from user's perspective. And they will take a lot of memory and storage space with the time moving on. So once you feel the device run slow or become lagging, then it is the time to delete those junk files generated by apps or games.
The truth is that you can do it manually on your iPhone because you have no access to those files. You have to do it programmatically with apps like iPhone Data Eraser. It has a default function called iOS Optimizer , which can make your iPhone run faster by cleaning up those rubbish files, including system tune up, tmp download files, log files, cached files, etc.… Luckily, you can complete this in a single click.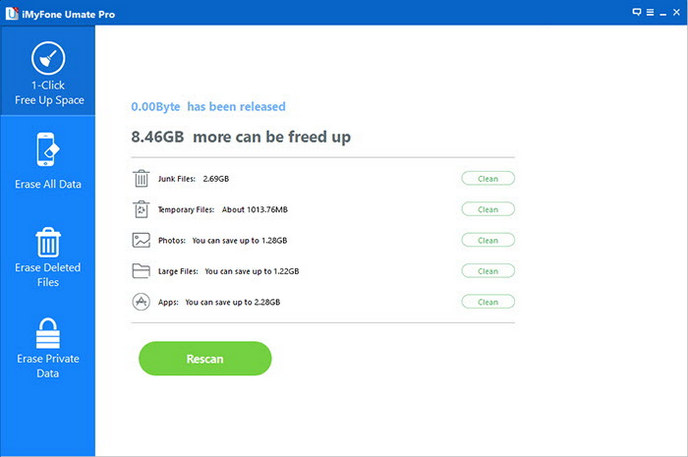 Tip 4: Quicken Up Safari on iPhone
Can you recollect when did you previously organize the history in your Safari web browser and its bookmarks? Practically, most of us forget this task completely and this is one of the reasons for the slow performance of the iOS 10 iPhone as we use Safari every time we browse the web through our phone. To systemize bookmarks and history, you will have to run the Safari application and then you should click on the book icon, where you will be in a position to find all history and bookmarks. From there you can edit or delete unwanted bookmarks and history. It is also possible to delete surfing data of a particular web portal through settings, Safari, Advanced and Website data tabs.
Tip 5: Remove Unused Apps or Games
Many of us download games and applications from the Apple Store. But, after downloading, we find them to be unnecessary. We totally forget about those applications and do not use them always. These idle games and applications, just consume a lot of space in storage and also in CPU resources. So, to quicken up your iPhone, the best thing you can do is to delete those unused applications.
To delete applications, you will have to just tap the icon of the appropriate application for sometimes until it shakes. Then, you will find an ''X' icon that you can find on the upper left-hand edge of the app. Touch it to delete it. Otherwise, you can also go to Settings -> General -> Usage -> Manage Storage, then select and get rid of unnecessary applications.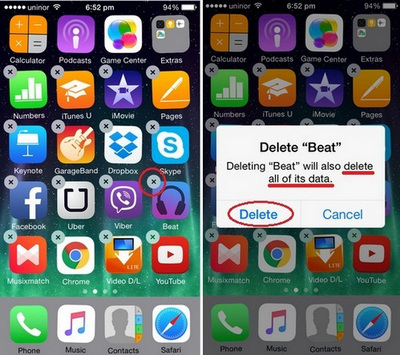 You can also get rid of large unwanted files to clear space, can turn off background applications, refresh and auto-update, can try restarting your slow iPhone and can also reset your phone to its default settings to speed up its performance.