Transfer Contact/Music/Photo from Windows Phone to iPhone
You have just purchased a new iPhone 6S and now you want to transfer all the contacts and music from your Windows phone to the new iPhone during initial setup. Saving each contact manually is the typical old school way to create contacts on a new phone. But life has become really faster and there's no point of wasting time for a simple job like this. It is really important to have a good phone to phone data transferring software, which you can easily transfer all kinds of data from your Windows phone to iPhone.
You can find lots of phone data transferring software available in the market but Phone Transfer is considered to be the best among them for its efficiency and user friendly. The transfer can be in a few minutes, which is much less than the way you do it manually. With the help of this software you can transfer all sorts of data from one device to another, including Windows, iOS, Android, Symbian and Blackberry. Plus, the user interface is very intuitive that everyone knows how to use the program from the first sight. Below is the support list for Windows and iOS device:
Windows Phone: Lumia 900/710/610/510, Lumia 822/820/810/720/625/620, Lumia 930/730/535/435/430/ and others powered by WinPhone 10 or 8.
iPhone: iPhone 7/7 Plus, iPhone 6S/ 6S Plus, iPhone SE, iPhone 6/6 Plus, iPhone 5S.
File Type: Contacts, Music, Videos, Photos.
User Guide: How to Transfer Contacts/Photos/Music from Windows Phone to iPhone 7/6S/6/5S
Step 1

Install and Launch Phone Transfer on a Computer

Now at the beginning you need to download the software first and once the download is completed, you should install it on your computer. After installing the software you need to launch it on your computer. The entire interface is so simply designed that anyone can follow the instruction very easily.

Note: Before starting the process, make sure that you have iTunes installed in your computer.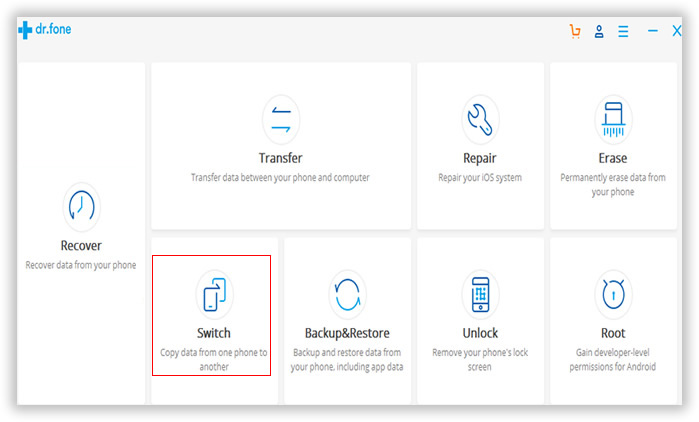 Step 2

Connect Windows Phone and iPhone on the Same Computer

Plug Windows phone and iPhone via USB cable. Then click "Switch" from the main screen. A minute later, you can see Windows phone and iPhone being shown on the computer screen. You can find the Windows phone on the left side as the source phone and iPhone on the right side as a destination. There you can find the "Flip" button if you want to alter the sides.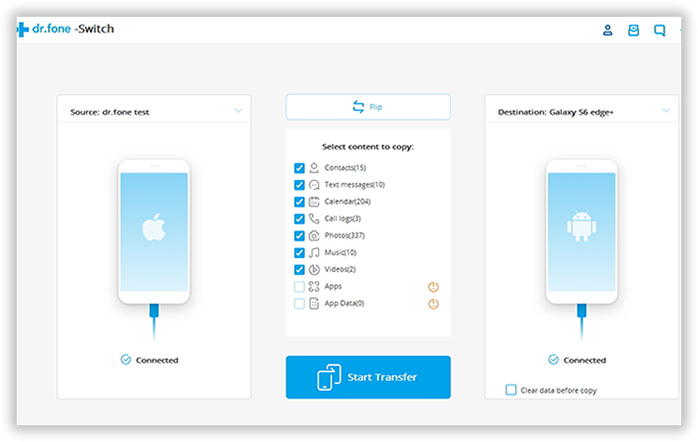 Step 3

Move Selected Data From Windows Phone to iPhone

You can find a box of all the transferable date between the source and destination phones. There you can select the data that you want to transfer. All you have to do now is to make the target option checked and finally click "Start Transfer " button to start the data transfer procedure. There is a progress bar indicating how many files being transferred.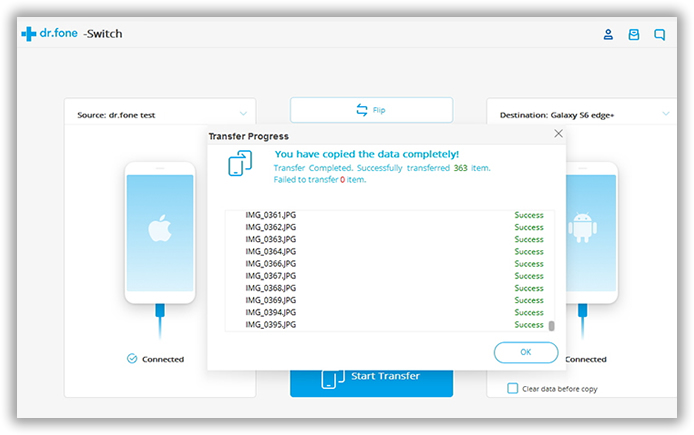 The entire process of data transfer is so easy and simply here that anyone can do it freely. The best part of using Phone Transfer software is that it supports a large number of Windows phone and iPhone. And you will get detailed instructions at each step, making its super user friendly. You just need to simply follow the instructions. Phone transfer software is available in both Windows and Mac platform. With the assistance of this software, the entire procedure of transfer won't take you more than 5-6 minutes. In addition, you can also use this program to back up and restore phone data. If you want to sell the old phone, there is also a data eraser option which you can see from the startup window.