How to Transfer Music from iPhone to Android Phone
With the consistent release of flagship devices, Android is the hottest spot in mobile phone industry. Many iPhone users switched to Android and I am one of them. For music fans like me, the first thought that clicks on my mind is how to transfer the whole iPhone music library to Android. This is a very natural and necessary consideration that has to be given the ultimate importance because you do not want to lose those songs that you had downloaded or purchased. Hence the trick in here is to find the reliable way to transfer the music without having to worry about data loss. In this tutorial, we will tell you two ways to transfer iPhone music to Android.
Android Phone: Samsung Galaxy, HTC One, Sony Xperia, Motorola, HUAWEI, Xiaomi, etc...
iOS Device : iPhone X, iPhone 8/8 Plus, iPhone 7/7 Plus, iPhone SE, iPhone 6S/6S Plus, iPhone 6/6 Plus and iPhone 5S/5/4S, iPad Pro/Mini/Air and iPod
Method 1 : Transfer Music from iPhone to Android with iTunes
As we known, iTunes is the default app to manage or sync music on iPhone. If you are heavily iTunes users and the music was not downloaded or purchased from iTunes store (like ripped from CD or downloaded from website) , then this method is the best option.
Step 1: Launch iTunes on your computer and connect iPhone to computer and trust the computer.
Step 2: Find the Music tab on iTunes and select the music you want to transfer. Right click the selected music and reveal them in Windows Explorer. Then you can find the location on your computer.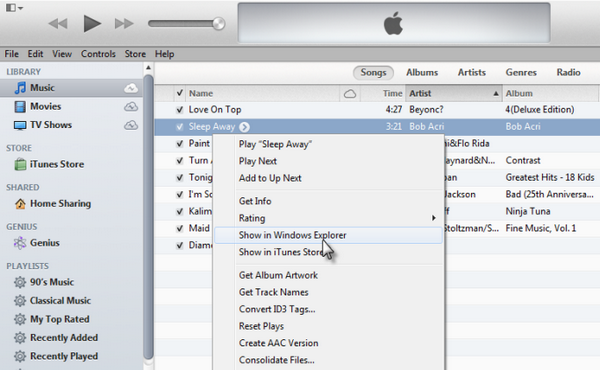 Step 3: Connect Android to computer with USB cable and copy the music to a folder on Android.
Method 2 : How to Transfer Music from iPhone to Android with Third-party App
The reason why we don't iTunes is that the music purchased from iTunes is not compatible with Android device because iTunes use its propriety standard to encode the music. Even you are able to copy the music to Android, it still can't be played. Luckily, there are some great third-party apps that solve this problem perfectly.
iTunes Music Manager has been very helpful in terms of anything related to music, whether it is download, transfer or discovery. It is quite possibly the best alternative to manage your precious song list without having to lose anything in between. From transferring music to recording and even organizing, everything will be sorted out once you have the software at your disposal. Hence when it comes to a simple transfer, nothing can be better than this program to relocate your favorite music from your iPhone to your a brand new Android.
Step 1

Install and Run iTunes Music Manager

Please download and install this program on a computer. It can be a Windows computer or Mac. After installation, open the program on the computer.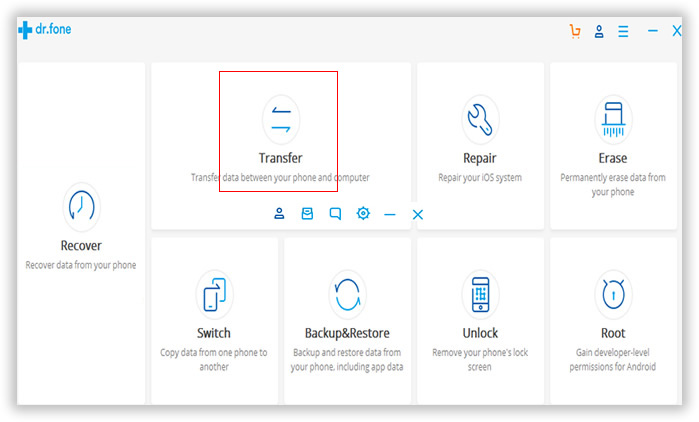 Step 2

Connect iPhone and Android phone to the Same Computer

Connect the iPhone and Android phone to the same computer with USB cable. Make sure both device can be detected by the computer. If not, then install the latest iTunes and Android USB driver to fix it.
Step 3

Transfer All Music from iPhone to Android

Click "Device" tab on the top menu bar, then both devices will be shown on the main window. From the top left corner, click the phone icon and select iPhone. Then click "Copy Music to Other Device" and select Android. The transfer process will be started immediately. A few minutes later, all the music on iPhone will be moved to Android completely.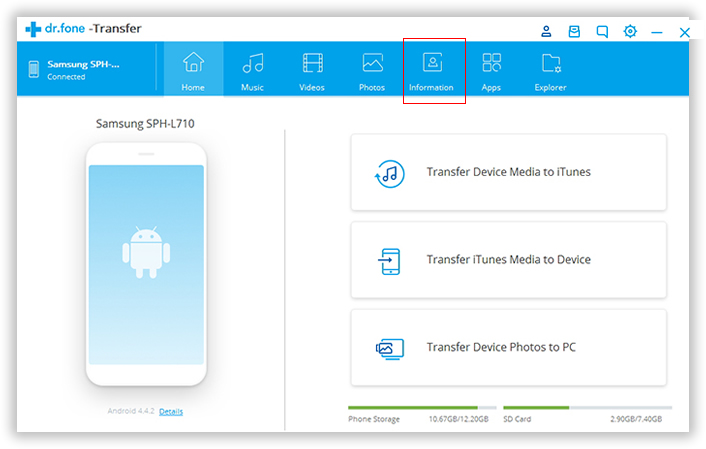 Transfer through iTunes Music Manager is quite possibly the easiest way through which you can successfully relocate the music to your preferred device. What is more, the transfer is mutual. It means you can also transfer Android music to iPhone. All the songs will be exact and intact. There will be no unwanted deletes and you can be guaranteed of the security of both devices. If you are following the exact steps, then there is no way you are going to be confronting any complicated issues. It is a straightforward and simple method that you even as a beginner can handle smoothly without any obstacles. With a user friendly interface, you will be smoothly guided through the next step. Hence there is no way you can go wrong with the method.