Forgot iPhone Screen Lock Passcode? Unlock it Now !
For mobile security, in order not to let strangers randomly touch or use our mobile phone, especial the expensive iPhone device, we will generally set a password to lock phone screen, only every time we input the correct password then we can use mobile phone, so sometimes password we set is very complex, and can't think of it at once, this is really safe, even ourselves can't open it, how to do remove the iPhone screen passcode? Don't worry, we can work it out. So if you forgot iPhone screen lock passcode, this article will teach you how to lock iPhone screen password with easy.
Actually, if you want to unlock your device with a lock password, other than entering the passcode, You may consider to restore your iPhone to the original factory setting, but it will erase all existing data on your iPhone when you perform the factory setting restore. But it is still possible to lock the iPhone screen lock password without restoring factory setting. What' You need is iOS Data Recovery program, which can extract data from iPhone, ipad and iPod to your computer for backup, no data loss.
The May Features It Brings to You:
- Directly recover lost data from iPhone, iPad and iPod, export all data to computer.
- Directly restore data from iTunes backup without device.
- Directly download iCloud backup to your computer.
To wipe your iDevice, you must first backup your iPhone or iPad data. This program can access to your device bypass the screen password and extract your iPhone data to computer. You can free download it below:
Supported device: iPhone 4/4s/5/6/6s, iPad and iPod devices.
Part 1 : How to Bypass Password and Extract iPhone Data to Computer
Step 1: Install the Program and Connect Your iDevice to Computer
Let's take the Windows version as an example. After you connected your iPhone to the computer, and launch the program. You will see the main panel, there are 3 options in it. Here you should select "Recover from iOS Device".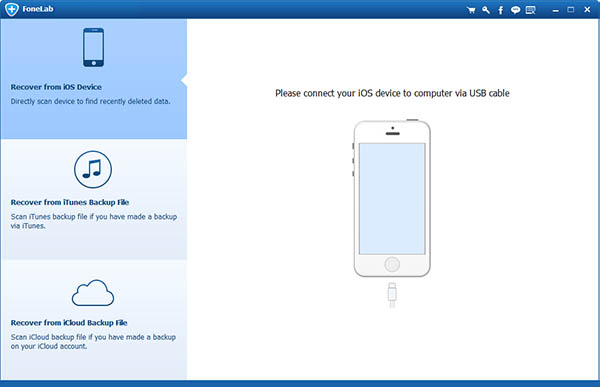 Note: Follow steps to put iPhone into DFU mode:
1) Hold "Home" button and "Power" button at the same time until the device screen turns to black. Wait for 10 seconds.
2) Release "Power" button and keep holding "Home" button for anther 15 seconds.
3) Release "Home" button until you receive the message "Enter DFU mode successfully".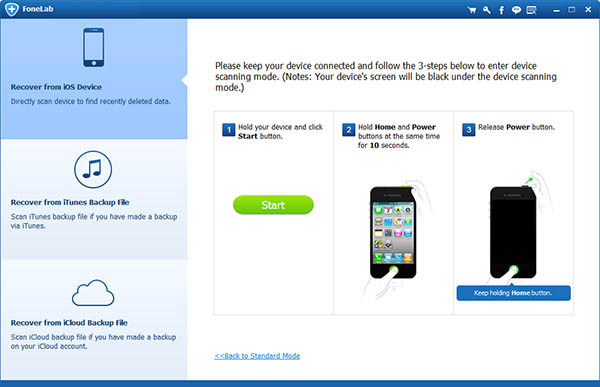 Step 2: Start to Scan All Data on Your Device
After the program recognize your device, it will then begin to scan your iPhone, iPad or iPod device. After scanning, all the files in your device will be shown and classified into categories.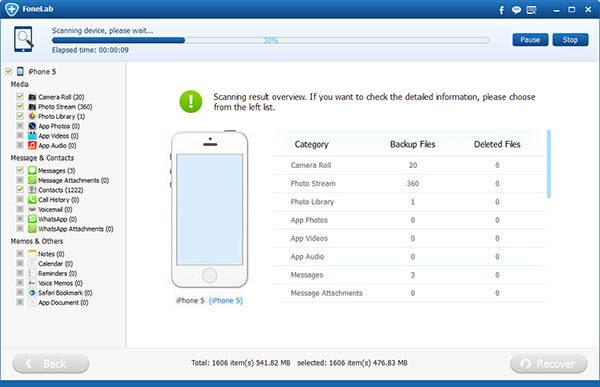 Step 3: Start to Export Data to Your Computer for Backup
Just select the data you want to backup to your computer, then you can start the recovery immediately by clicking Recover.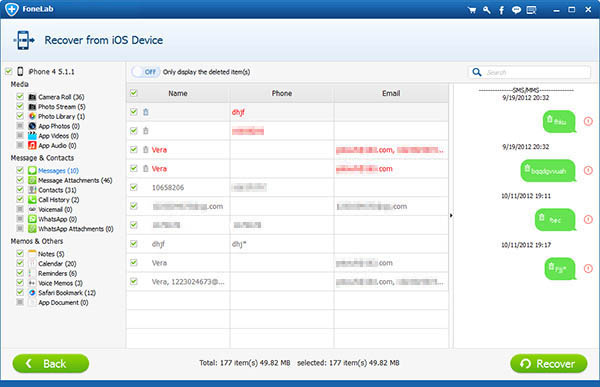 Part 2 : How to Erase Your iDeviec with iTunes
After you backed up your iPhone, iPad data to your computer, now let's start to unlock your device with Apple's official method.
1) You should connect your iPhone, iPad or iPod device to your computer.
2) Choose the iPhone or iPad in the iTunes siderbar and click the tab of "Summary".
3) Click the "Check for Update", then click "Restore" button.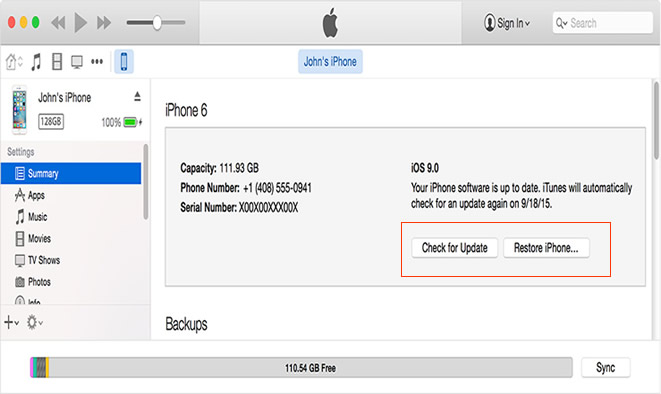 Note: If you're asked for a passcod, that means the backup was encrypted. You should input the right backup password to restore the device. If you forgot the password, iSeePassword iTunes Password Recovery is the right tool to unlock the backup password. But you try "Erase From Recovery Mode" below instead.
Part 3 : How to Wipe Your iDevive with Recovery Mode
To erase your device with Recovery mode, you will have a Mac or PC with iTunes installed and need to connect your device to computer via USB cable.
1) Conenct your iDevice to your computer and open the iTunes.
2) When the device is connected, you need to press and hold the Power/Wake and Home buttons at the same time to force restart your device, keep holding until you see the recovery mode screen.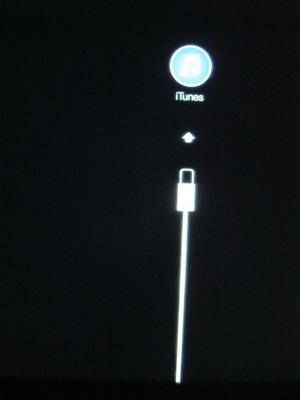 In this step, iTunes will tell you that "There is a problem with the iPhone that requires it to be updated or restored". Just click Restore button to restore your device to factory default settings.  If it takes more than 15 minutes to finish the while process, then you will get a new iPhone or iPad device without password.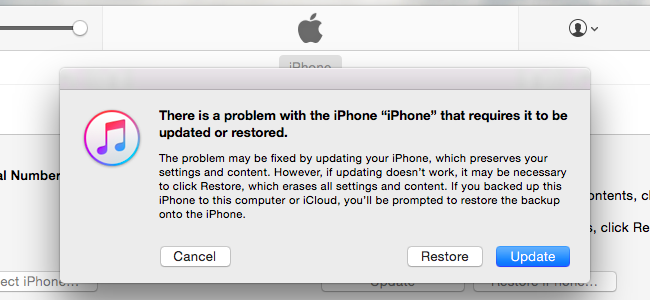 No matter what method you use, the first thing you must do is backup your iPhone or iPad data to your computer, There is no way that can access to a password-protected except the iOS Data Recovery software, it can bypass the screen password and access to iPhone storage system, then extract all data from device to computer for backup.
Note: If you even synced your iPhone with iTunes, then you can recover iPhone screen passcode by restoring it from iTunes Backup. The reason why not being recommended in above section is that the new data will be permanently deleted after restore.