How to Unlock iPhone Passcode without iTunes
The passcode feature on an iPhone is one of the most essential layers of security for your data. Since we use our mobile phones for practically everything nowadays, it's crucial that you set a passcode that's hard to guess. But not everyone has a great memory, so if your passcode is not that easy to remember, you might forget it yourself. In such a situation, it helps if you know how to unlock your iPhone.
You can easily use iTunes to restore your iPhone, but what if iTunes is showing an error or is unable to detect your device when it's plugged in? iTunes is notorious for this sort of thing, so here are three different ways to unlock your iPhone passcode without having to use iTunes.
Method 1 : How to Unlock iPhone Passcode via iCloud (Data Loss)
If you have Find My iPhone feature enabled on your device, it's easy to wipe the phone and remove the passcode. However, you must have the feature enabled and the phone must be on for this to work. Let's look at the steps involved:
Step 1: Use a desktop, laptop or another device to access iCloud by going to this URL: https://www.icloud.com
Step 2: Login with your Apple ID and password (not your passcode, which you don't know), and then go to the Find iPhone section.
Step 3: Find and click on "All Devices", and search for your device in the list that is displayed.
Step 4: Tap on the name of the locked device and then on "Erase iPhone". Confirm the wipe.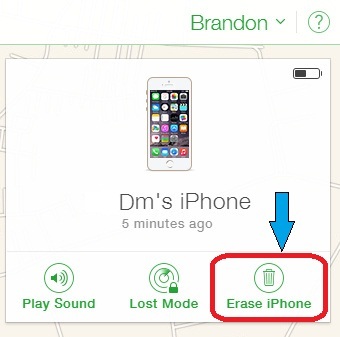 Once you confirm, your data and custom settings will be removed along with your passcode, and you should be able to access your device normally. If you don't remember your Apple ID password, you won't be able to remove your passcode. In such cases you can try Method 2 below.
Method 2 : How to Remove iPhone Passcode with iOS Unlocker
This is a really powerful desktop utility for iOS devices, and is compatible with iOS 11.4 as well as the latest iOS 12. iOS Unlocker has been developed specifically for the purpose of helping people who have forgotten their passcodes. This could be a four or six-digit passcode, or even Touch ID and Face ID on the newer iPhone models like iPhone X and iPhone 8/8 Plus.
You can bypass iPhone screen passcode being locked or disabled, or even one that has a broken screen. Over 1 million users have downloaded this amazing utility, and the success rate for unlocking an iPhone is extremely high. Also, the software is available for both Windows and Mac PCs.
Step 1: Download and Install
Download the Mac or Windows version of iOS Unlocker on your computer and install it. Launch the application and click on "Start", then connect your device using the original cable that you got with the phone.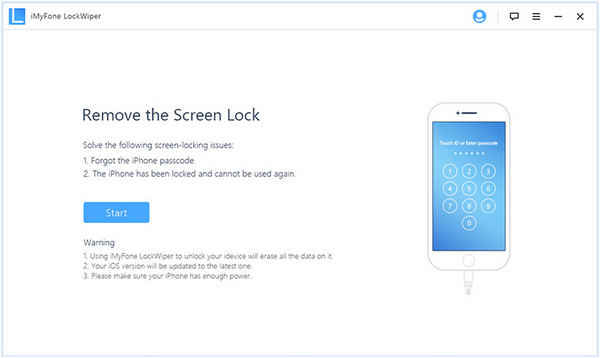 Step 2: Put iPhone into DFU Mode
Put your device into DFU mode (Device Firmware Update) mode. The process is similar to doing a force-restart, but has additional steps. The method is different on the latest iPhones. If you're confused, just follow the clear instructions on the software interface to do this. When in DFU mode, your screen should go black. See screenshot below: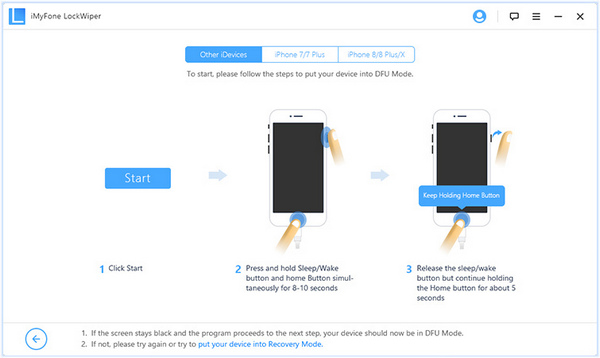 Step 3: Download iOS Firmware
On the next page, confirm that the details for your device and firmware (iOS version) are correct, then click on the "Download" button. All the help resources can be found on that page. After the download, click on "Start to Verify" to check the downloaded firmware for errors.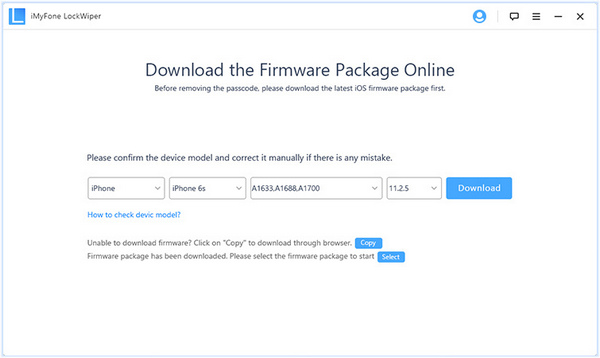 Step 4: Remove iPhone Screen Passcode
Finally, click on "Start Unlock" to remove your passcode and access the device. You will need to confirm this step by entering 000000 (six zeros) as a confirmation code, then click "Confirm" to begin the unlock.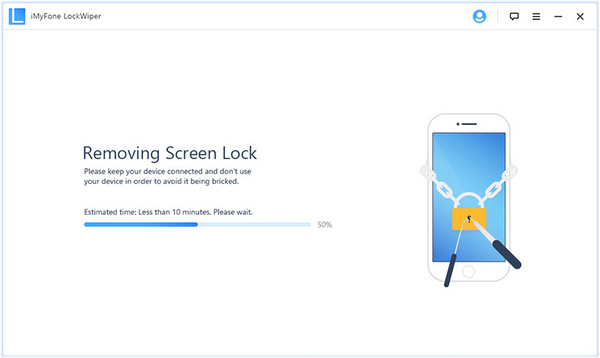 Method 3 : How to Unlock iPhone with Siri (iOS 10.X and Lower Only)
Siri is Apple's virtual assistant, and can be used for a lot of things. You can get news data, search the web or ask her to do a variety of tasks. You can also use the Siri function to bypass your passcode using this little trick.
Step 1: Long-press the Home button on devices running pre-iOS 11 to activate Siri.
Step 2: Turn off mobile data by saying "Cellular Data" and then turning off connectivity.
Step 3: Press the Home button again and you're in!
Apple blocked this vulnerability with iOS 11, so it only works on devices that still run iOS 10 and lower. But it's a very quick way of tricking Siri into letting you into the device without a passcode.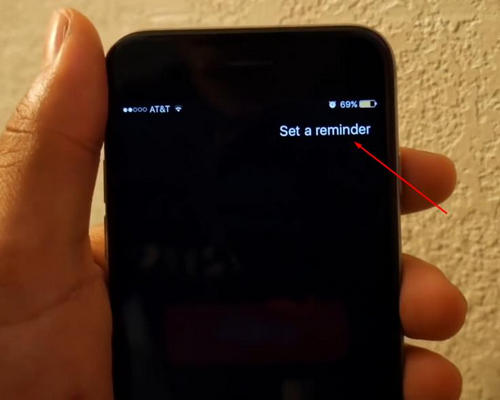 Conclusion:
Once the process is complete, your device will sport a brand new operating system firmware, and your passcode will be wiped from the device. At this point, you can use a previous backup file to restore all data to your device. It is also recommended that you set a new passcode and other user authentication methods for your device, for the sake of data security. It is unwise to leave an iPhone openly accessible to anyone. You never know when your data can fall into the wrong hands.