How to Bypass iPad Passcode without Restoring or Siri
Did you buy a second-hand iPad from eBay but the sell refuse telling you the screen password? Did someone play a prank on you and changed your passcode without your knowledge? Did you enter the wrong passcode several times and disabled your iPad in the process? Or did you simply forget iPhone passcode?Truth to be told, there are a host of other ways that you can get locked out of an iPad.
Don't worry too much because there is a solution that you can try to unlock your iPad. In this article, you will read about one simple way that you could try to unlock your iPad without using a passcode.
Types of Screen Locks on iPad
Before going to the details of this article, we should what type of locks it is. Basically, there are four types of iPad screen locks: 4-digit passcode, 6-digit passcode, Touch ID, and Face ID.
iPad passcode, such as the 4-digit passcode and 6-digit passcode, is more of like a PIN. It is an additional security measure that iPad users can employ to keep people from accessing their iPad.
Touch ID is Apple's fingerprint recognition feature. Touch ID is a biometric technology that provides its iPad users with identification and allows them to unlock their phone through a fingerprint identity sensor.
Face ID, on the other hand, is a facial recognition feature first introduced by Apple with the launching of the iPad X. Face ID uses facial biometric authentication as a security measure.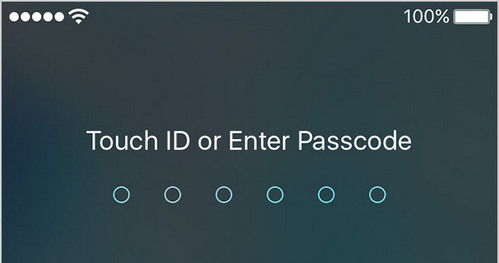 Best Features of iPad Passcode Unlocker
With all these great security features, it isn't surprising that so many people are so obsessed on buying an iPad. However, in the case when you forget lockscreen passcode, having a trusty tool can help you overcome this problem. This is where iPad Passcode Unlocker comes in. Before we go into the steps of unlocking your iPad using this tool, here are some of the best features.
Powerful and User-Friendly: Provide users with a safe and smart way to unlock their iPad in just a matter of minutes.
Fully Functional.: help you unlock all kinds of iPad screen locks, whether it be a passcode or Touch ID or Face ID.
Completely compatible with all iOS versions:Including the most recent iOS 12. So, no matter which device you're using (iPad, iPod, or iPhone), iPad Passcode Unlocker got you covered.
How to Unlock or Bypass iPad Passcode without Restoring or Siri
So, are you having trouble unlocking the device? iPad Passcode Unlocker can help you bypass iPad screen password without restoring or using Siri app. Here are the steps that you should follow:
Step 1: Connect iPad to Computer and Install iPad Passcode Unlocker
Download and install iPad Passcode Unlocker on your computer. Then, launch the tool and click on the "Start" button. You must then connect your iPad to the computer. On the next screen, you will be asked to choose the model of your iOS device. After choosing the correct device model, carefully follow the on-screen instructions.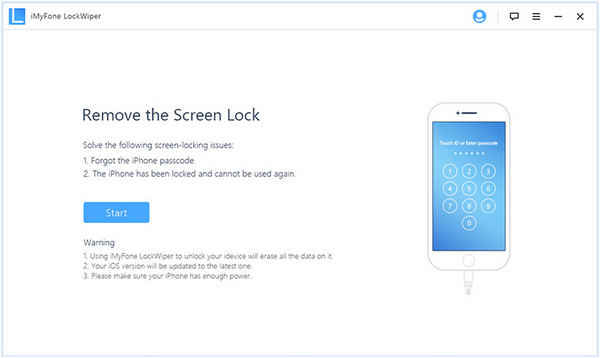 Step 2: Put iPad into DFU Mode and Download Firmware
Wait for a moment as the tool is loading. Please ensure that the tool recognized your device. If the tool detected the wrong device, you can choose the correct model manually. Next, follow the instructions to put iPad into DFU mode.
Once you're sure that everything is in order, click on the "Download" button to start downloading the most recent iOS version. After the tool is finished downloading, click on the "Start" to Verify button.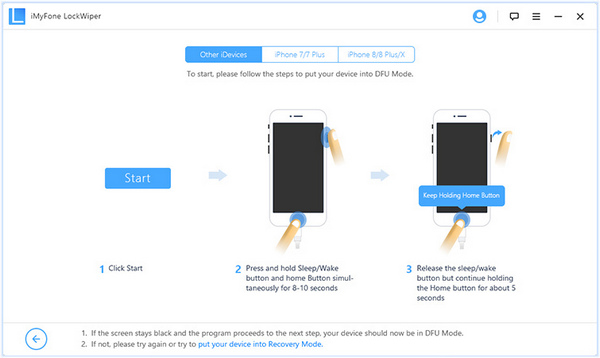 Step 3: Starting Removing iPad Passcode
After the tool is done verifying, click on the "Start to Extract" button. On the next screen, simply click on the "Start Unlock" button to start unlocking your iPad. Read the on-screen instructions carefully and confirm that everything is in order by inputting 000000 in the text field. After waiting for a few moments, your iPad's passcode lock will be removed.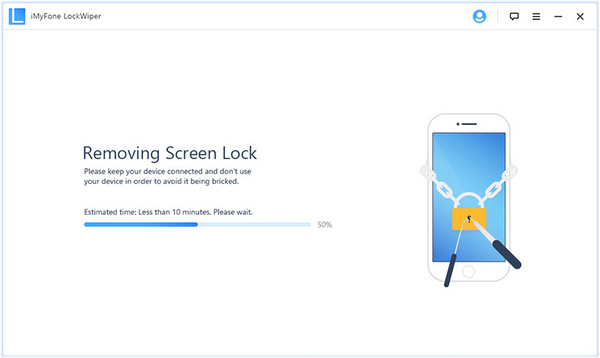 With just these easy steps, you are able to safely remove Apple's strict security measures. iPad Passcode Unlocker provides a quick and easy way to unlock your iPad. In just mere minutes and with just a few clicks, you are now able to use your iPad normally. No matter the screen lock, no matter the situation, iPad Passcode Unlocker can help you. It is available for download for Windows devices and offers a free trial for those who are interested.