How to Transfer Music from Android to iPhone/iPad/iPod
There are millions of smartphone users switching from Android to iPhone each year after new iPhone being public available. This is an excellent thing for the new iPhone owner. iPhone is an amazing device and like there is a saying "If you do not have an iPhone, you do not have it". Do you ever put a single thought about transferring your favorite music from your old Android phone to new iPhone? The normal process is very time consuming because you have to take all the songs to the computer and then import them to your iPhone via iTunes. This comes with several processes and not all exported music playable on iPhone because of the comparability issue.
So a simple and less time consuming process is always preferred, which allows you to transfer all the selected songs from Android to iPhone at one go. Well, using a third party tool will be the best decision in this case. Fortunately, you can find a lot of music transferring applications available online and iTunes Music Manager is one of the most popular tools that you should use because it can transfer music between different devices in a fast way. Plus, it automatically converts the Android music to iPhone friendly format. This will make sure all Android music will be playable on iPhone. Apart from music transfer, you can also discover, download, share, record, manage and play music with the program at any time.
User Guide: How to Transfer Music from Android to iPhone/iPad/iPod
Step 1

Download and Install iTunes Music Manager

You can easily get the download link from this page. Double click the .exe file once it is downloaded. The installation process will be started from there. Follow the step-by-step wizard to complete the installation process. Once the installation is completed, launch the software on your computer.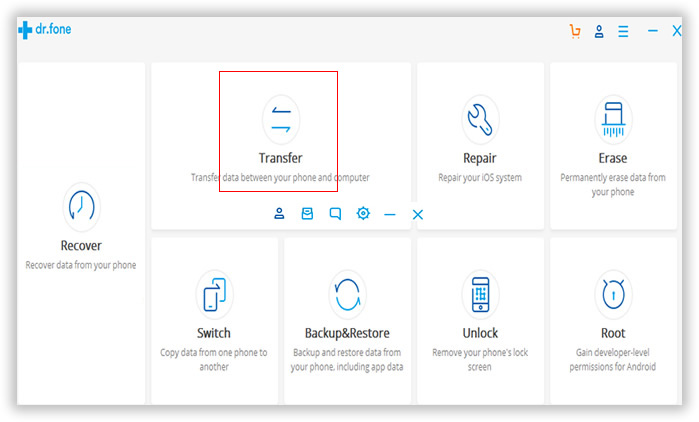 Step 2

Connect Android phone and iPhone to the Same Computer

Connect your Android phone and iPhone with USB data cable and the software will automatically detect the device. Make sure the USB driver and iTunes are properly installed on the computer.

Note: If it was the first time the device being connected to the computer, you need to allow "Allow USB Debugging" on Android phone and "Trust Your Computer" on iPhone.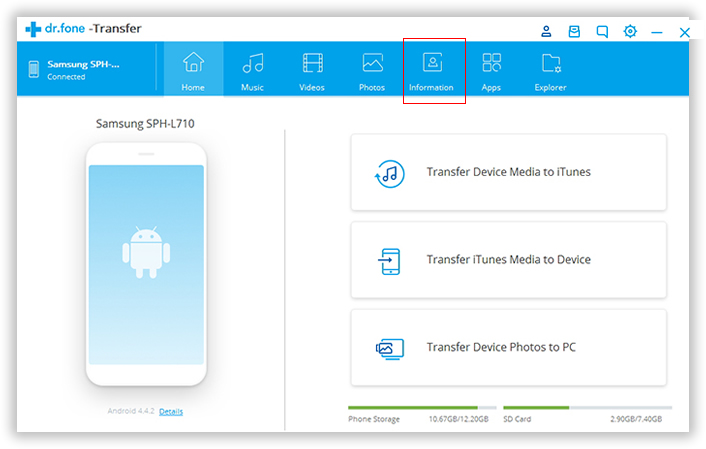 Step 3

Find All Music on Android Phone

You need to click the option called "Device" tab on the top of the program. From there, you can find all the connected devices. At the top left corner, click phone icon and choose the name of Android device. Now click "Music" button and you will get the full list of music files stored on Android phone.
Step 4

Select and Transfer Songs from Android to iPhone

From the given list, you can easily check the songs that you would like to export to your iPhone. Right-click the checked songs, and select "Add To" . Then select the name of iPhone. After selecting the songs, finally click "Export" button on the top right corner and all the selected songs will be transferred to your iPhone in a short time.

Note: If you want to transfer all the music to iPhone, then there is fast way for that. From Device tab, click phone icon, then a window like below will be shown. Click "Copy Music to Other Device" and select iPhone name. Then all the music on Android will be transferred to iPhone directly.

Finally you have got all the songs transferred to your iPhone within less than 10 minutes. The entire process is so simple that anyone can do that. This software comes with a huge collection of songs to download from. It comes with some very useful tools that help you to organize, play and share your music. With the help of this software, you can also create a back up of your iTunes library.