[Fixed] iPhone/iPad Restarts Endlessly | Stuck in Reboot Loop
For most of iOS users, iPhone/iPad/iPod is an integral part of their lives. The devices are acted as media players, cameras, messaging devices, gaming centers, GPS, etc. If your iPhone/iPad restarts endlessly or behaves abnormally, you'll definitely feel inconvenienced.
However, you shouldn't be worried too much since there are multiple ways to fix it. In this article, I wil show you how to easily solve the problem with all details. Please keep reading and get it done by yourself.
Method 1 – Hard Reset iPhone/iPad/iPod to Fix Endless Reboot Issue
Like we does it on a computer, a simple restart solves all kinds of issues we come acroos in our daily life. This also applies to iOS devices. Usually, a hard reset could easily fix the restart issue. It is easy to be done. So it is our first method we should try out. Here are the steps on how to hard reset an iOS device:
Step 1: Hold Home and Power button at the same time.
Step 2: A few seconds later, Apple logo should appear on the screen.
Step 3: When you see the Apple logo, please release the two buttons. The device will restart normally in most of the cases.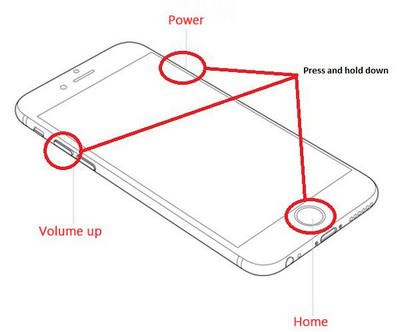 Method 2 – How to Fix Endless Restarts/ Reboot Loops on iPhone/ iPad/iPod
If the reset method still didn't work, then the other valid way to fix the issue is by using third-party troubleshooting software like iOS System Recovery. This program features all sorts of iOS system recovery functions that makes it easy for everyone to get their iPhone, iPod or iPad of issues like white screen/black screen, stuck in Apple logo/recovery mode and fix issues associated with abnormal performance of iOS devices.
Step 1

Download and Install iOS System Recovery

First, download set-up file on your computer via the web browser. If you were a Windows user, click the .exe file to open installation wizard. For Mac users, click the .dmg file and drag the icon to "Applications". After installation, you'll be able to access the software's main interface, which looks like the one shown below.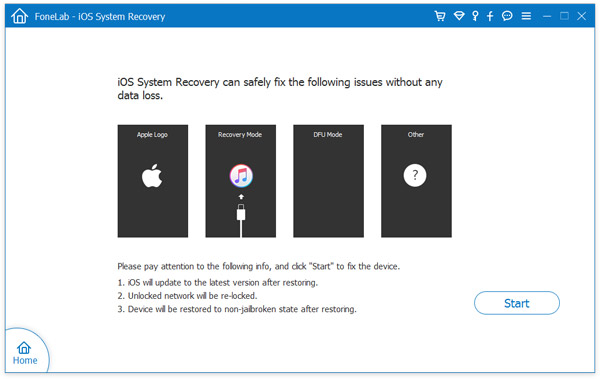 Step 2

Connect iPhone/iPad/iPod to Computer

From the primary interface, click "More Tools" and choose "iOS System Recovery". Now connect your iPhone/ iPad/iPod to your computer using the original USB cable. Once iOS System Recovery detects your device, click the "Start" button and move to the next step.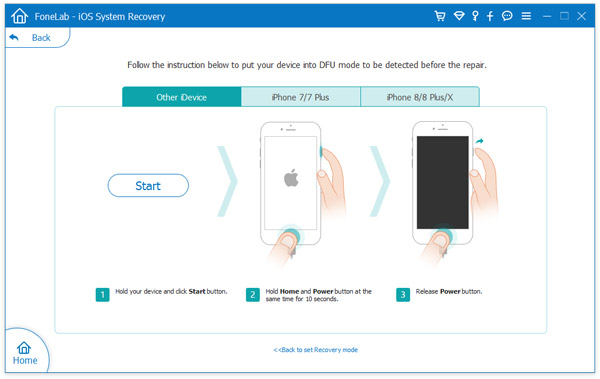 Step 3

Select and Download iOS Firmware 

To fix endless restarts of your iPhone or iPad, you'll have to download the corresponding firmware to fix the issue. iOS System Recovery will automatically recognize your iOS device, providing you with the latest iOS versions for download. You are simply expected to select the "Download" button and wait for the software to finish the download process.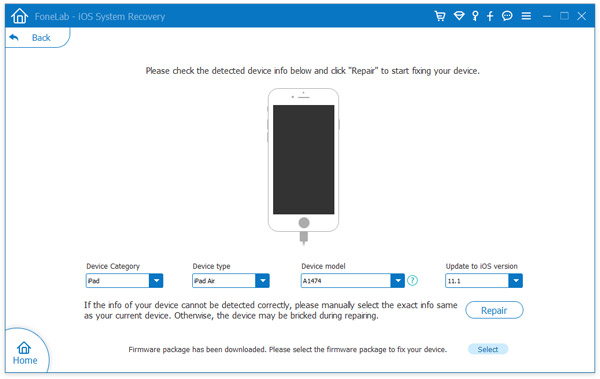 Step 4

Fix Endless Reboot Loop and Make it Back to Normal 

When the download process is complete, iOS System Recovery will continually start to repair your iOS. In just a few minutes, it will inform you that your iPhone is restarting to normal mode. The whole process of repairing your iPhone/iPad operating system takes less than 10 minutes.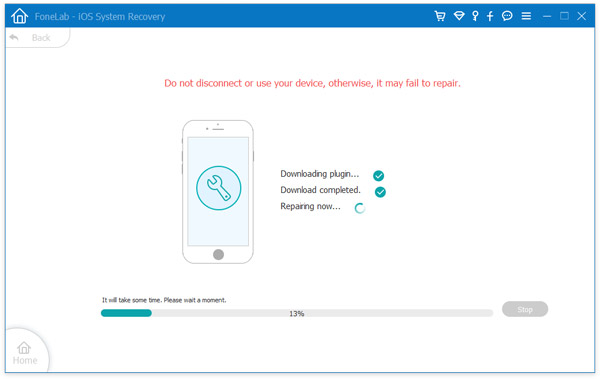 iOS System Recovery is a multipurpose software and doesn't only help you to recover iOS systems, but also recover iOS data, backup and restore iOS data, transfer, erase iOS data and record iOS screen on a computer.
Final Comment: Without a doubt, iOS System Recovery is the best and easiest way to fix a variety of iOS system issues in no time. Compared to other alternatives such as iTunes restore or other methods for troubleshooting iOS system issues, it doesn't put you at risk of losing your data and settings. Nothing on your iPhone or iPad is lost or changed. Isn't that amazing? Why visit a technician when you can fix and troubleshoot your iOS device at the comfort of your home?