How to Transfer Data from HTC Phone to iPhone 8/X/7/6S/SE
With the advancement of technology, many smartphones with latest and advanced features are introduced almost on a daily basis. If you have been so far using an HTC phone and you have recently bought the iPhone, you will surely be looking for ways to transfer data safely from your HTC phone to iPhone. Irrespective of whether you want to transfer contacts, photos, music files or any other data for that matter, there are third party applications to help you out.
With so many applications assuring safe data transfer between phones, it will be highly confusing to choose the best one. Here, it is better to choose a solution that ensures easy transfer with just a single click without much of technical requirements. Generally, you have two options in order to transfer data from HTC to iPhone. You can do it with one type at once or complete the task in one place. I will introduce the details in the below section.
HTC Phone: One M10, One M9, One M8, One M7, One M6, One A9, , One E8, HTC Desire and others.
iOS Device: iPhone 7 Plus/7, iPhone SE/6S/6/5S/5, iPad Mini/Air/Pro and iPod Touch.
File Type: Text Messages, Contacts, Photos, Music, Videos, Call log and Calendars.
Part 1: How to Transfer Contacts from HTC One M9/M8/M7/M6 to iPhone 7/6S/6
Without contacts, we can't make phone calls on any cell phone so it is the most important asset for us. So the first thing you need to move is for contacts list. Fortunately, there are a couple of ways you can choose for contacts migration.
Contacts Transfer by Using Gmail: This applies to users who sync contacts with its Gmail account. First, login Gmail account and find the Contacts option. Then export contacts from Gmail in CSV or vCard format.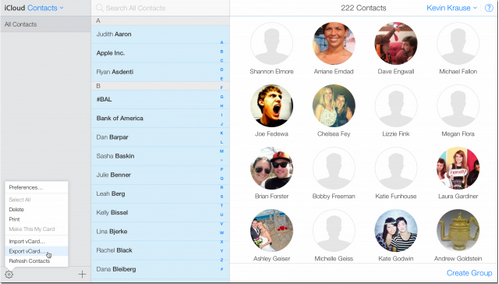 Now login iCloud account or create a new iCloud account. From the main interface, you will see contacts option. Click on it and import CSV or vCard file to iCloud. Finally, sync iCloud on your iPhone. A few minutes, all contacts will be displayed on the Contacts app.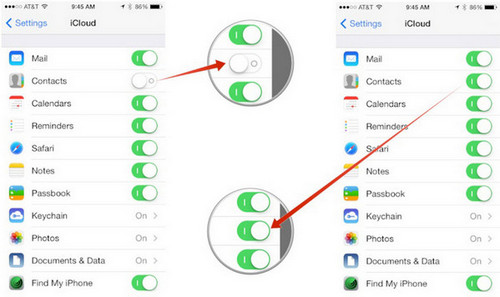 Contacts Transfer by Using Bluetooth: First, enable Bluetooth function on both HTC and iPhone. Then pair the two devices after turning it on. On HTC phone, launch Contacts app and click on 'More'. Select share from drop-down list and mark the contacts you wish to transfer. Now click 'Share' button on the top right corner and choose Bluetooth as the transfer method. Select the iPhone as the target device. A minute later, all contacts will be synced to iPhone.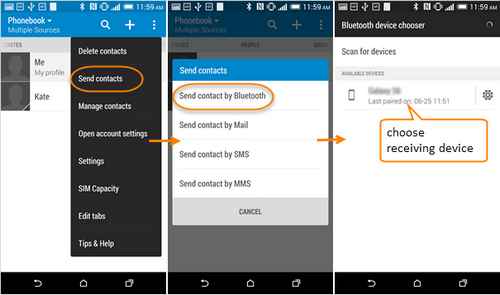 Contacts Transfer by Using HTC Sync Manager: HTC Sync Manager is the official app to backup and restore HTC based Android phones. If you had ever used this app, then open the program on your computer and backup the contacts to computer. Then sign in iCloud and import the files into iCloud. Finally, all the contacts will be synced to iPhone automatically.
Part 2: How to Transfer SMS from HTC One M9/M8/M7/M6 to iPhone 7/6S/6
Text messages are much different from contacts and only a small part of the users decided to move them to new phone. So there are only one way to transfer sms from HTC phone to iPhone. The way is by using third party transfer app. PhoneTransfer is the one we recommend in here. And here is the tutorial on how to transfer messages from Android to iPhone. You can check it out.
The whole process is very easy. Install the program on a computer and connect the two phones via USB cable. Select the items you wish to transfer and click Start Transfer button. Then all selected data will be transferred to iPhone in less than 5 minutes. It is the fastest way as far as I know.
Part 3: How to Transfer Photo/Music/Video from HTC Phone to iPhone 7/6S/6
As for photos, videos, music or eBooks, the method is simple but a bit time consuming, as the file size is much bigger than Contacts or text messages. You can manually find the photos/music/video folder on HTC phone and copy them to computer. Then import all of them in iTunes. Finally, sync your iPhone with iTunes. This is the official way to do that but this is a bit complicated as iTunes is quite hard to use.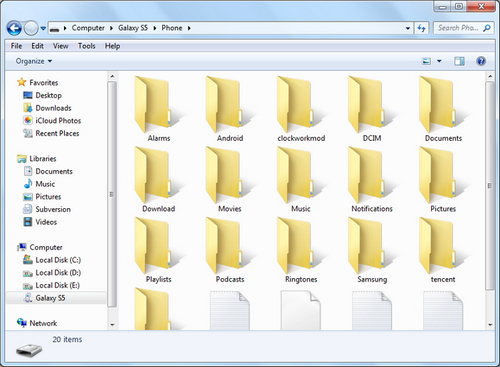 Alternatively, you can upload all the files on HTC phone to cloud storage apps such as Dropbox, Google Drive or One Drive. Then download the same app on iPhone via App store and sign in your account. Then the download will be started automatically. All the files on cloud will be synced to iPhone. However, this would take hours to complete depending how large the file is.
Part 4: How to Transfer All Data in One Click (Recommended)
Actually, you don't need to spend much time on data migration. There is an amazing app called Phone Transfer that can easily move all kinds of data from one phone to another, including contacts, sms, call logs, calendar, music, video and ebooks. You can transfer all of them in one place within in less than 10 minutes. And it works for all Android, iOS, Blackberry and Windows phones.
First, download the program from here and install it on your computer. Once this is done, just connect HTC phone and iPhone to a computer.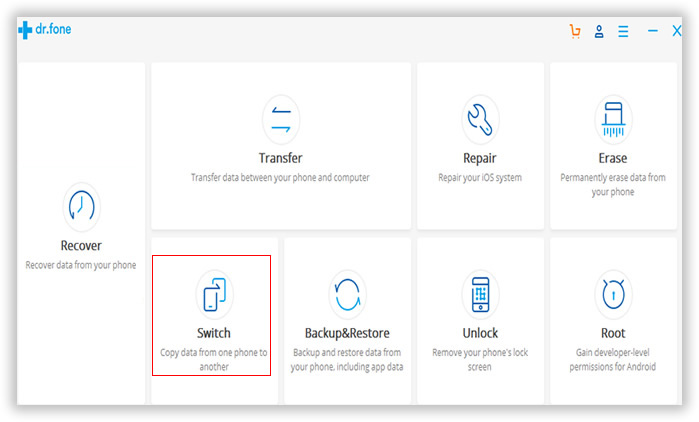 Click on 'Switch' after opening the application. You should find source phone as HTC on your computer screen and destination phone as iPhone. If the position was wrong, click Flip button to change positions.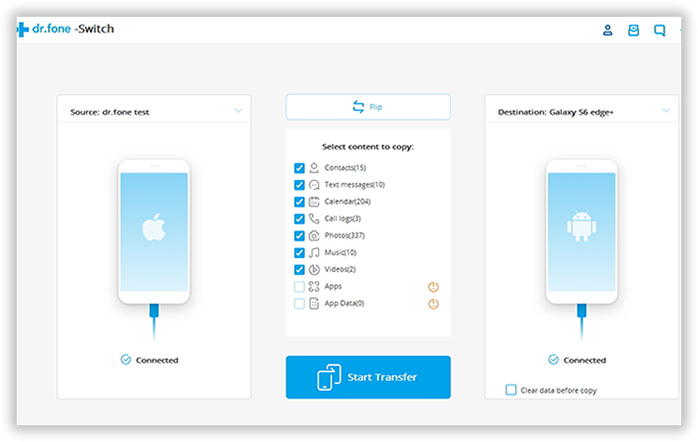 Select the contents you care about and click on the 'Start Transfer ' button. Once the task gets started, you can find the percentage of data transferred along with the names of items that were successfully transferred.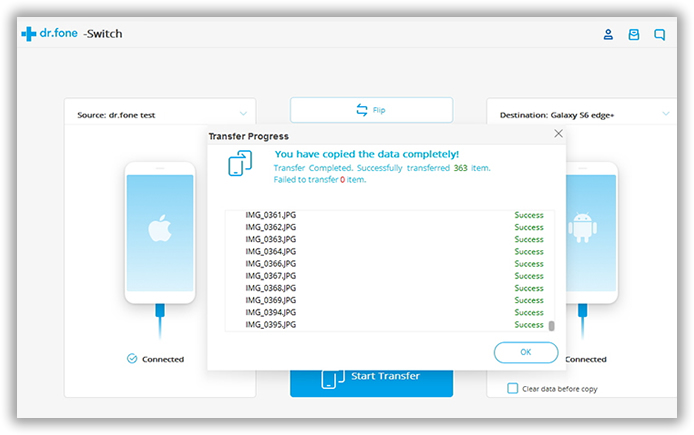 With the fast development of technology, there are more and more reliable ways to transfer data from one device to another. However, each method has its own pros and cons. You are free to choose the one you are interested. In addition, the above method is not guaranteed to work on all devices. So if one method failed, you can try another instead. From my own experience, Phone Transfer has better support for most of the devices.