How To Fix iPhone/iPad/iPod Stuck On Boot Screen
An iPhone comes with many developed features to help the users in different ways. But what will happen if you find your iPhone is stuck on boot screen. You might try to restart it again to fix the problem. If it starts to boot again, you might think that your device is ruined. This is not necessarily the case. You do not need to visit the experts to fix the issue. You can do it on your own without any specific knowledge. 
If you are unable to get it back to the normal condition by restarting your device, then you can take the help of iOS System Recovery. This software is considered very effective to fix various iOS system issues including white Apple logo, looping on start, white screen death and recovery mode. It will bring your iPhone to the normal condition without losing the data. More importantly, the process will be easy and less time-consuming.
When should you use iOS System Recovery software? 
Whenever you find that your iOS device is stuck on the boot screen or showing a white Apple logo, you can consider using this software. First, you should try to restart it to fix the issue. If the same problem reoccurs then you can use the recovery software. It will help you to bring your expensive model back to the normal condition.
Tutorial: How to Fix iPhone Stuck in Boot Screen with iOS System Recovery
Step 1

Install iOS System Recovery and then Connect iOS device to Computer

To start the process, first, you need to get the software. You can download it from this page. Once the installation is done, you need to connect your iPhone to the computer by using a USB cable. Within a couple of seconds, iOS System Recovery will detect your device. Now you can press 'Start' button to continue the process.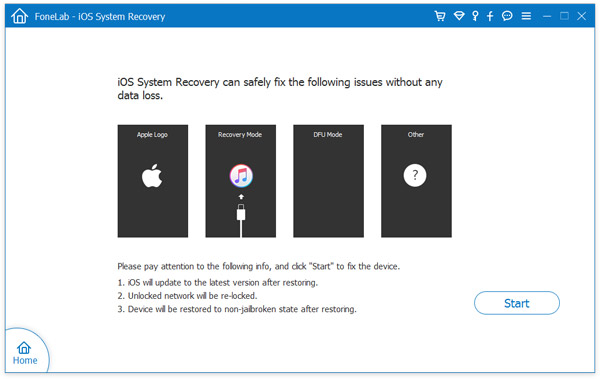 Step 2

Download Corresponding iOS Firmware for iPhone/iPad/iPod

When it starts, you need to download the firmware for your iOS device. You will get the latest version from the drop-down list. After selection, click the 'Download' button and then wait for a couple of minutes.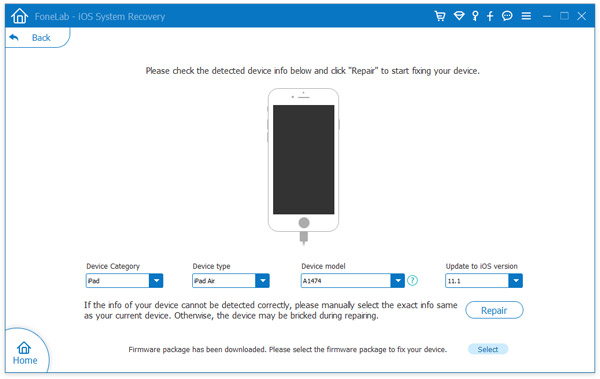 Step 3

Bring your iPhone/iPad/iPod back to Normal Condition

After downloading, the program will start repairing your device. It will fix all the issues to bring it back to the normal condition. Within a few minutes, you will come to know that the repairing work is in progress and your iPhone is returning to the normal mode. In the entire process, you will not have to do anything. Moreover, the whole process will be completed within ten minutes.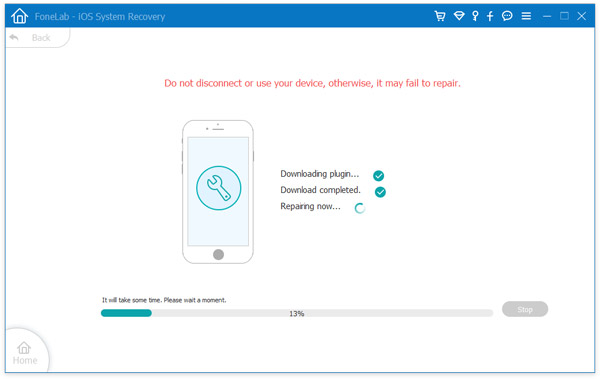 Now you will be able to start your device and to access all your data. If your device is not functioning after going through this process, then there might be some hardware issue that you can fix with the help of the experts.