Top 5 Video Player Apps for iPhone, iPod and iPad
iPhone is great portable device to watch videos and movies because the screen is very clear. Unfortunately, the default video playing app on all iOS devices only supports a few types of video formats. If you want to see a video of unsupported format, you need to convert it on a computer first before transferring to the device. This is inconvenient in most of the cases because conversation takes time and has bad effect for the output result.
However, for every need, there is a right app out there! On this adage, it has founded the success of Apple devices, so let's see what apps we can use to play our movies in Avi, MKV, DivX without converting. Here we gather the top 5 video player apps for iPhone that are available in App store either for free or with a tiny fee, which you can also use with your iPad and iPod as well.
Playable: The Full HD Media Player for iPhone
Playable is an extremely clean and simple player, which lets you play AVI, MKV, MP4, X264, XVID and MOV on iPhone, iPad or iPod Touch without conversion and, therefore, without losing quality. With latest updates, the player has also been optimized for large screens devices like iPhone 7 and iPhone 7 Plus. It can be equally enjoyable on smartphone as well as on tablets.
Despite the latest generations of iPad HD videos, Playable perfectly runs on the first-generation iPad. In short, it is a player that could also serve to all those who have not a latest Apple device. You can download it free from App Store.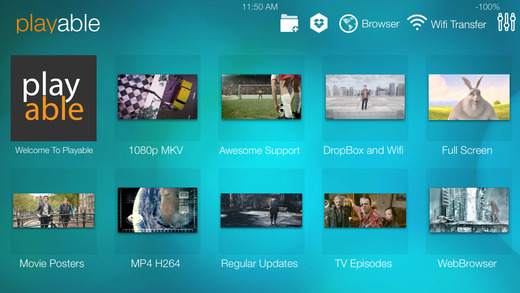 AVPlayer : Play almost Any Video File Format on iPhone
AVPlayer does not need too many presentations and is, in fact, one of the best media players available in the App Store. Its popularity is mainly due to the excellent management of AC-3, the compression algorithm of Dolby Digital. Of course, AVPlayer supports HD 1080p video, and almost all of the currently known video formats, with many customization and options that can hardly be found in media players for mobile devices. Well, it's not free but if you want you can purchase from App Store.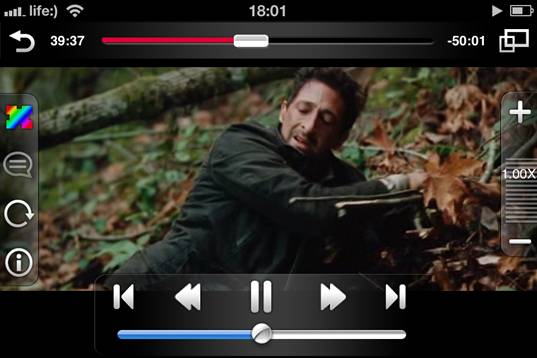 PlayerXtreme: Play and Stream Videos on iPhone
PlayerXtreme is probably the best video player for iPhone and iPad, which supports all kinds of video files. In addition to playing, this app also allows you to play videos from your PC or other network device and also transfers videos from computer to iPhone via Wi-Fi network. It also supports subtitles and also allows you to download them.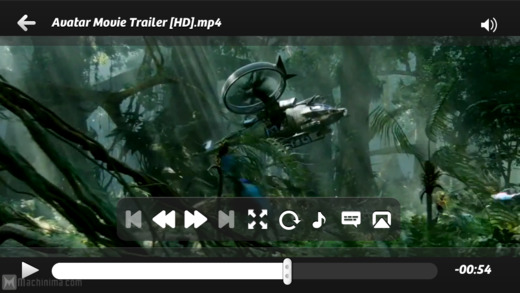 OPlayer : Classic Video Playing and Streamming on iPhone
OPlayer is a similar application, which serves mainly to see the source video http, i.e. videos that are on the internet. OPlayer is in 3 versions: OPlayer Lite for iPhone and iPod, OplayerHD Lite for iPad and OPlayer paid. If the internet connection is good, with this media player you can see in the videos from any streaming site.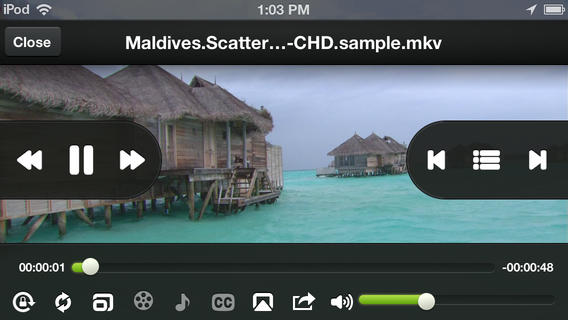 HD Player: Other Considerations
Another well and efficient application to play all video files on iPhone, iPod, and iPad. The application is ready to play movies with 4K resolution up to 3840 × 2160. And is possible to transfer media files within the app through iTunes sync or Wi-Fi, with the possibility of also have subtitles in SSA format and other options for managing your playlists and can even protect your own movies with a password . You can download it for free from App Store.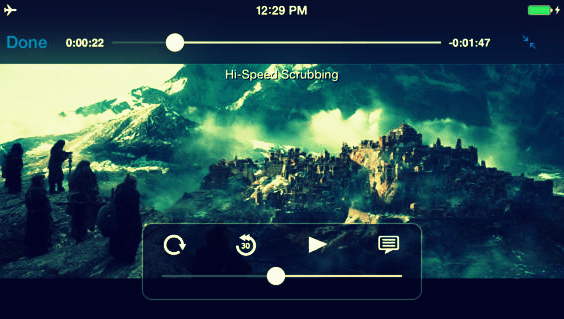 The fact is that there are tons of similar videos app in App Store and it is really hard to find a good one that suites to you.  Besides, you don't have time to test them out one by one. That is the reason why we make a list in here. Hope one of the above recommendations work for you at least.