How to Update AirPod Firmware to Latest Version
Even though AirPods are essentially hardware devices, they are powered by software called firmware. This firmware needs to be updated from time to time in order to maintain security, fix bugs and do performance improvements and feature upgrades. Just as iOS firmware needs to be updated on iPhones and iPads, and watchOS needs to be updated on Apple Watch, you need to regularly check for and apply the latest updates for your AirPods or Airpods 2.
How to Update Your AirPods Firmware
In preparation for the process, get your Airpods, the charging case and either Lightning to USB cable or wireless charging mat. Make sure you only use original accessories to prevent any damage to AirPods. Now follow the simple steps below:
Step 1: Put your AirPods in the case and make sure they're inserted properly.
Step 2: Plug them in for charging using the Lightning to USB cable, or place them on the Qi-charging mat.
Step 3: Turn the WiFi or Cellular Data ON in one of iOS device and bring it within range of the AirPods. The update will automatically download and install.
Alternative Method to Update AirPods Firmware
If this method doesn't work, you can try recharging your case for a while before attempting a software update. Another thing you can do is to reset your AirPods. The process is described below:
Step 1: In your iOS device, go to Settings > Bluetooth > Your AirPods and tap the i button. Select Forget this Device.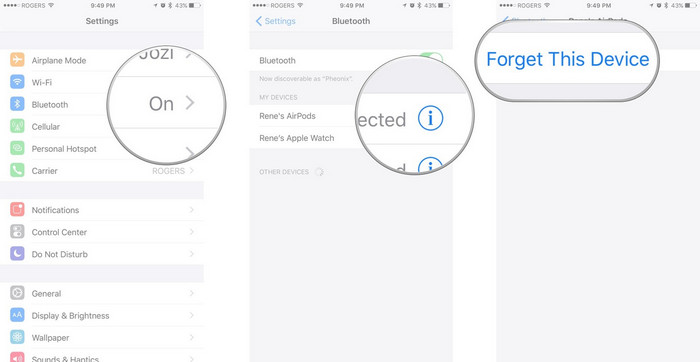 Step 2: Put the AirPods in the case, close it and open it again.
Step 3: Find the setup button on your charging case and press-hold it until the status light flashes amber and then white. Bring them close to the iPhone or iPad to be paired with.
Step 4: Your iOS device will give you instructions. Just follow them to reset the AirPods. You may need to apply any special settings once again. The earphones will now be updated with the latest available firmware.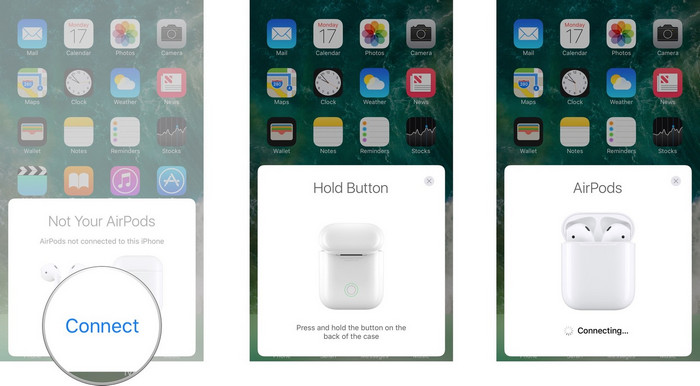 How to Confirm Firmware Being Updated to Latest Version
To verify that your device has been upgraded/updated, you can go to your linked iPhone or iPad and do the following:
Go to Settings > General > About and tap on your AirPods in the list. You'll be shown the firmware version along with other details like hardware version, model number and serial number.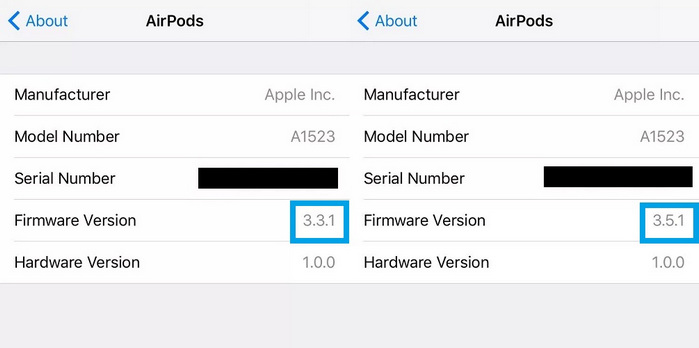 To summarize, try updating AirPod firmware by keeping it inside the case while charging, and in close proximity to the linked iOS device. If that doesn't work, try resetting your AirPods. To confirm that the firmware has been upgraded, check your Settings.