How to Transfer Photos from iCloud to PC or Mac
One of the most used features of iPhone is taking photos, and it's a wise thing to save them on a cloud service like iCloud so you can access them at anywhere. And it is safe to backup the photos on iCloud. At times, however, you might find that iCloud usage is getting a little out of control and you don't want to go beyond the free limit. In such cases, you can consider transferring photos from iCloud to a PC to make way for new photos uploaded to iCloud directly from your device. This article shows you a couple of ways to download photos from iCloud to PC.
Method 1: Transfer Photos from iCloud to PC via Direct Download
Since iCloud is a cloud-based service, you can access your photos from any device using a web browser. This allows you to view, select and download the photos directly from iCloud account to your PC or Mac. There are a few drawbacks with this method, however, as we'll see.
Step 1: Go to iCloud.com from your PC's browser and login using your Apple ID and password.
Step 2: Open the Photos App in iCloud, where you should be able to see all the images you've saved to the cloud.
Step 3: Select the images you want to download to your PC by using Shift+Click. As you can see, this is a manual method that can take a long time if you have hundreds of photos.
Step 4: Once you've selected the required photos, click on the download icon on the top right of your screen. It looks like a cloud with an arrow pointing down.
Step 5: Specify a location to save your photos and confirm. Once the photos have been downloaded from iCloud, you should be able to access them on your PC.
This manual process can take quite a bit of time if the photos was over 1000+, so is there an alternative method or tool to get it done in a much easier manner? Is there a way to access iCloud backup data directly from iOS device to a PC or Mac? Fortunately, there's a great software application that will not only help you save on cloud charges by bypassing the need for iCloud uploads, but it gives you the freedom to manage all of your data from a single location.
Method 2: Transfer Photos from iCloud to PC or Mac via Desktop Software
iPhone Data Recovery is a great alternative to the manual method of downloading photos from iCloud to PC. This powerful desktop application lets you control all your iOS data directly from iPhone so you can even bypass iCloud and do transfers directly between your device and computer. Since iCloud is sort of an intermediary between your iPhone or iPad and your PC, you can skip that step altogether and move any content - including photos - by connecting your iDevice to your PC and using the iOS Transfer application.
The biggest advantage of using this software is that it is not just restricted to photos or any specific data type. It is a comprehensive iOS data management utility that gives you flexibility, speed and convenience in one single interface. As a matter of fact, it even allows you to move all your data from an old iPhone to a new one without having to use iTunes or iCloud. 18 different file types are supported by this software, so nothing gets left behind.
Step 1

Install iOS Transfer and Sign in iCloud Account

Download the Windows or Mac setup file first and install the program on a computer. Open the program and click "Recover from iCloud Backup File". Type the Apple ID and password to grant the permission.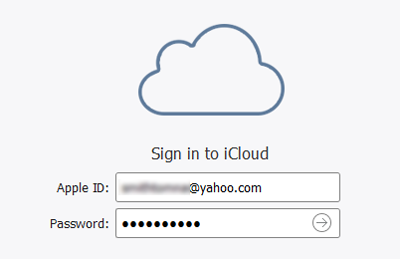 Step 2

Download iCloud Backup File

When the Apple ID and password matches, all the backup file in iCloud will be presented as you can see from the following screenshot. Click the Download button on the right to save iCloud backup to a computer.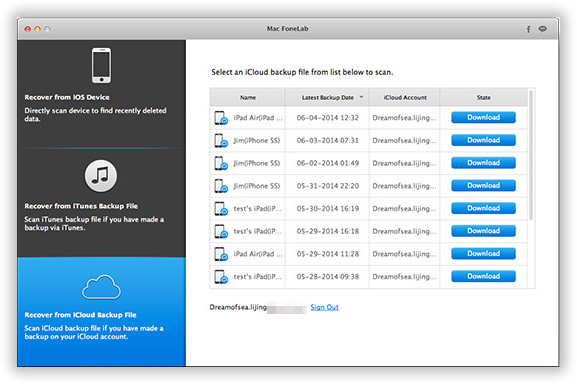 Step 4

Extract and Transfer iCloud Photos to PC or Mac

The backup file will be extracted automatically when the download is completed. The data contained in iCloud backup is grouped in to different categories. Click Media -> Photos Library and select the photos. Finally, click "Recover" button to transfer selected photos to PC or Mac.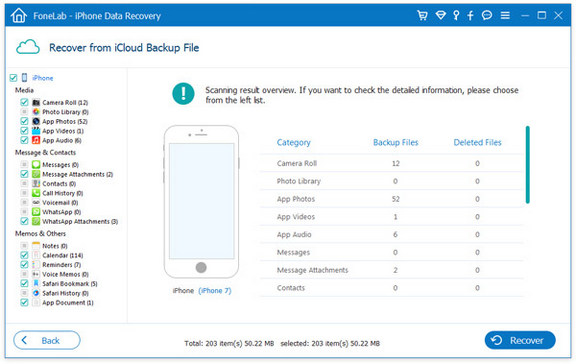 iOS Transfer offers a much more flexible way of transferring iPhone photos and other data between your device and your computer, or to another device. It's a must-have piece of software for any iOS user, and it will serve you for years to come as you migrate to newer devices over time.