How to Transfer Content from Huawei Phone to iPhone
You have just purchased a new iPhone 6S and you are quite happy with the best-in-class features that comes along with the phone. But what would you do when it comes to transferring data from old Huawei phone to new iPhone? Copying data from Huawei phone to iPhone is a challenging job because they use totally different mobile operating systems. And it is absolutely not a good ideal to transfer data manually, which would take hours to complete. If you are looking for a complete and less time consuming way for content transfer, then using a third party software would be the best choice in this case.
Phone Transfer is one such one program that makes the entire job very convenient to you. This software allows you to transfer all the data from old Huawei phone to iPhone in 1 click only. With the help of this software, you can easily transfer almost all types of files between two phones. In addition, it is compatible with most of the current smartphone brands available in the market. When you plan to replace your phone in future, you can stil use this program to transfer data. No matter how much data you needed to transfer, you can finish the task within 15 minutes. Support list:
In the following example, I will take Honor 7 and iPhone 6S as an example. However, it supports 100+ brands of smartphones and tablets. Below is a short list it supports:
iPhone: iPhone 7/7 Plus, iPhone SE, iPhone 6S/6S Plus, iPhone 6/6 Plus and iPhone 5S.
Huawei Phone: P9/P8/P7/P6, Mate 8/Mate S, Nexus 6P, Honor V8/5C/5X/5A/7i/4A, Ascend P8/Mate/, G8/G7/G6, Y6/Y3 and others.
Content Type: Contacts, Text Messages, Photos, Music, Videos and Other Files.
User Guide: How to Transfer Contacts/SMS from Honor 7 to iPhone 8/X/7/6S
Step 1

Download and Install Phone Transfer Software

Click the above download button to save the installation file on a computer. It can be a Windows PC or Mac computer. Once you download file, you need to double click it to open the installation wizard. Now follow the step-by-step setup guide to complete the installation procedure. Open the program and click "Switch".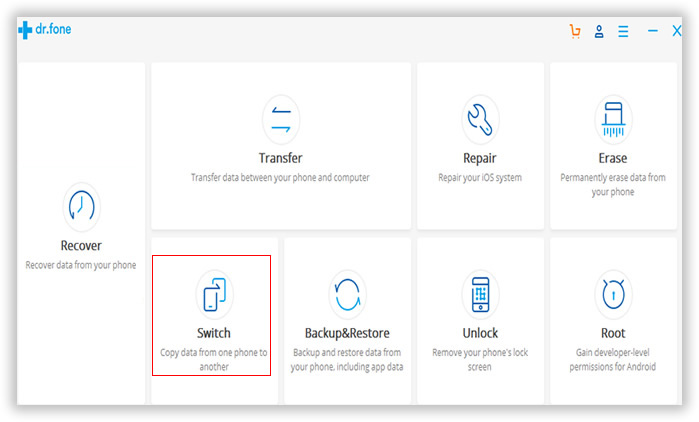 Step 2

Connect Huawei Honor 7 and iPhone 7/6S/6 to Computer

Now connect the two phones with data cables and the software will automatically detect the both phones. The data will be transferred from source phone to destination phone. So Huawei Honor 7 should be the source device while iPhone 6S should be the destination device. You can also interchange the position by clicking "Flip" button.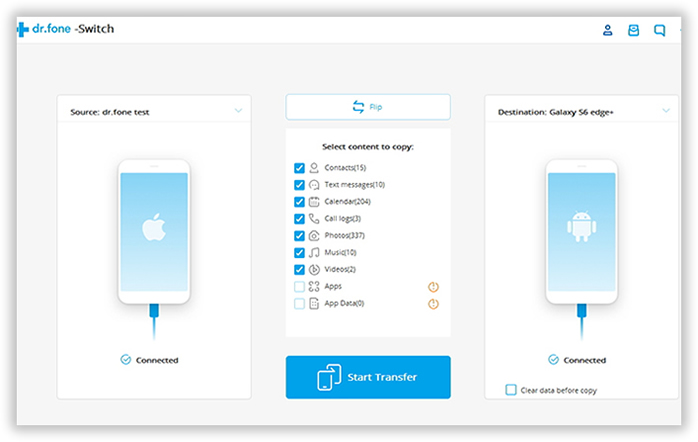 Step 3

Select Data Type and Start Transferring Files from Huawei to iPhone

Now you should select the files that you would like to transfer and finally click "Start Transfer " button to initiate the data transferring task. There is a progress bar showing on the main screen to indicate how many files being copied. Make sure that you are not going to disconnect any of the phones during the transfer process.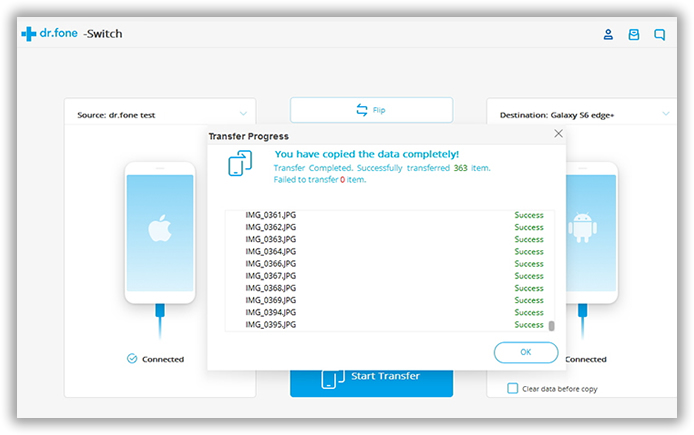 Now you will find all the data transferred to your new iPhone pretty fast. Well, it would take much longer time if you chose to move the data one by one. With Phone Transfer, it becomes a very smooth thing and reduce a lot of pain on manual transfer. You can also backup iPhone data to computer to replace iTunes. To be honestly, this is the best tool I have found for data transfer and device management.