How to Find and Track iPhone Location
Parents today are giving phones to their kids earlier and earlier. In many parts of the world, it's not unusual to see a 12 or 13-year-old child owning a smartphone that their parents or a relative gave them. The problem is, the Internet can be a very dangerous place for children. There are stalkers, hackers and all kinds of crazy people targeting your kids online and offline. That's why GPS tracking of phones has become so important nowadays. And, since iPhone is one of the most ubiquitous devices around, it's extremely useful to know how to track your child and be aware of their location at all times via their iPhone.
How to Track an iPhone by Phone Number
If your child is using an iPhone running iOS 8 or higher, you can also consider using the Family Sharing feature. It's been around for a while, and it can be used to share real-time location, calendars, online purchases and storage.
This feature is ideal if your child is more mature and will allow you to do this. That's because they will need to accept the tracking from their device, and will have the ability to turn it off when they want. If you're confident that you can explain things to your teen and get them to agree, this is a great app for GPS location sharing.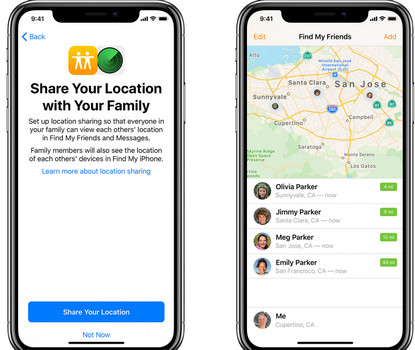 How to Track an iPhone Location by Using GPS Tracking App
One of the more common ways of keeping tabs on an iPhone location is a GPS tracking app. There are several solid apps in this category, such as FamiSafe, Find My Friends, Mobistealth, etc. All these apps have a high degree of location tracking accuracy and will ensure that you know where your child is at all times.
Many of these apps also come with additional features, such as controlling screen time, filtering web access, blocking certain apps, integration with Apple Watch, geofencing alerts and much more. The more features an app offers, the greater the safety of your child. So, when you choose a GPS tracking app for your child's iPhone, keep that in mind.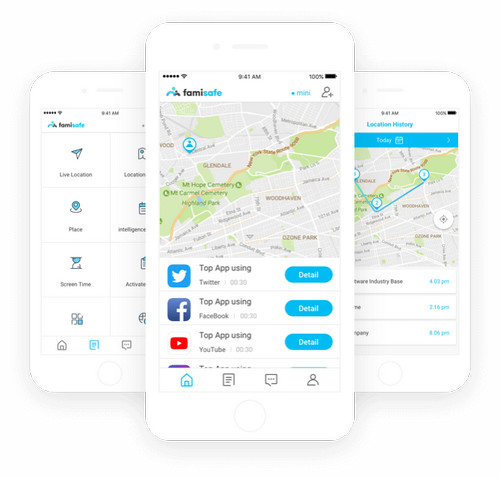 How to Use Find My iPhone to Track Location
Originally intended to keep track of your own iPhone in case it gets stolen or you misplace it somewhere, the Find My iPhone iOS app is increasingly becoming a tracking tool for parents to keep track of their teenaged kids. All you need to know is the Apple ID to which your child's device is signed into. With that information, you can track their location on a map from the iCloud website or from the Find My iPhone app in your own iPhone.
One advantage of using Find My iPhone is that your child need not even be made aware that they are being tracked. Just make sure you know their Apple ID and password, or you won't be able to track their device. Unfortunately, that's about all you can do with this app. If you want more functionality in addition to GPS tracking, keep reading.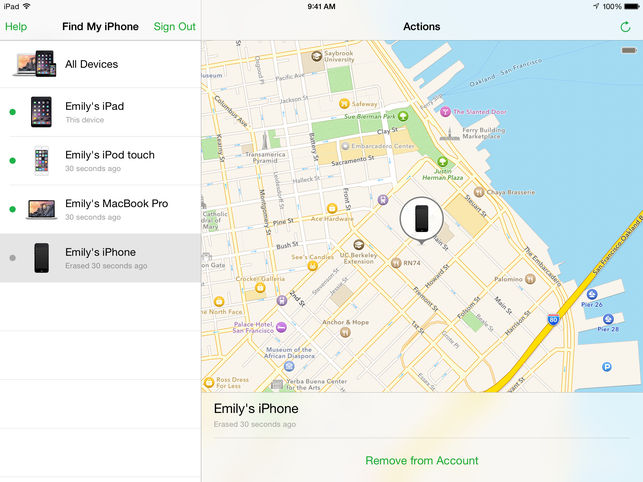 How to Use Find My Friends App to Track iPhone Location
This is an app developed by Apple, Inc. to help you keep track of family and friends. It comes installed on new devices running iOS 9.0 or higher. There are a few steps to set it up, but once it's up and running, you'll be able to see your child's real-time location on the map inside the app, or on iCloud.com.
The only problem with Find My Friends is that you will need to send a request to your child's iCloud account, and they have to accept it on their device. With teenagers being so protective about their privacy, especially when they know their parents are snooping around, your child might resent this intrusion. Just something to keep in mind.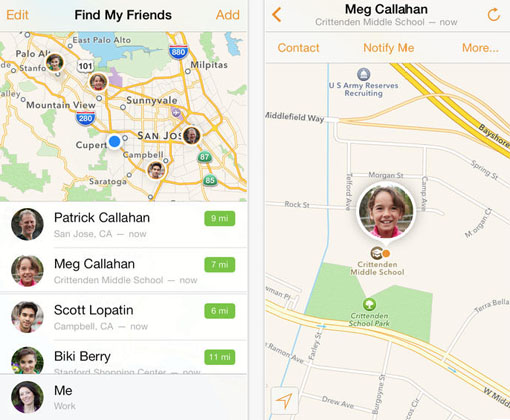 How to Track an iPhone without Them Knowing via Spyzie App
This up-and-coming app is probably one of the most comprehensive apps for location tracking and other functions on iOS devices. Spyzie is web-based, so once it's set up on the target device (your child's iPhone), you can track their location and much more from any browser. You just need to be signed into the corresponding parent account.
Spyzie offers multiple metrics for you to track, including social media posts and text messages (SMS), route history for GPS, downloaded multimedia files, call logs, browser history and much more. In short, you'll know exactly where your child is at any given point in time as well as how they are interacting with others on the Internet. It's definitely a must-have tool for every parent with a teenaged child. The best part is that you can hide the Spyzie app icon on the target device, which means you can set it up without your rebellious teenager knowing about it, and still keep them safe.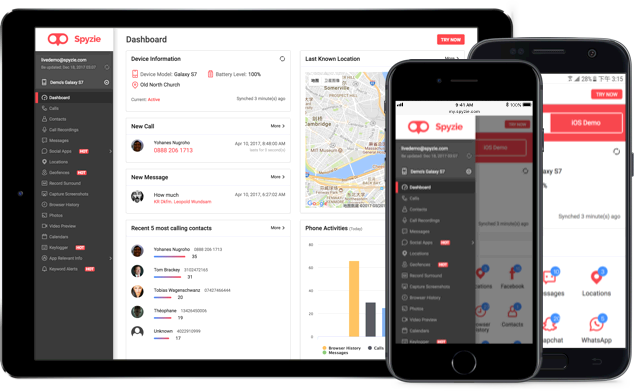 Summary: No matter what method you use to track an iPhone location, it's important to know that monitoring your child actively using technology can have a deep impact on your relationship. As important as it is to keep your child physically safe by knowing their whereabouts at all times, you should also consider their feelings. It might seem like a decision that only an adult can make, but don't forget that your growing child will also be an adult in a few years. You don't want to have them resent you all their life in exchange for a seemingly innocent act of tracking their GPS location.
As a parent, you may feel that the decision is yours alone to make, but keep in mind that it could have an impact on the trust relationship between them and you, especially if you implement it without their knowledge or against their wishes.