How to Delete Safari Bookmarks on iPhone Permanently
Bookmark is a convenient way to help people visit sites in a fast way. After adding the site as bookmark on Safari, you can access the site by one tap and there is no need to type anything in the browser in order to view the site. To be honestly, this saves a lot of time on a small screen device like iPhone. For sometime, you don't want to other people to see your bookmarks, as it is much private thing. When you deleted the bookmarks manually, they come back next time when you sync iPhone with iTunes. This is very annoying. Plus, deleting bookmarks manually does not mean no one can see them in the future. They are just there and anyone who possesses technical knowledfe can easily retrieve them.
So, why expose yourself to imminent threat from cyber theft and other illegal activities that some experts in computer usage commit to make profit? Your bookmarks are like your footsteps and they leave traces of your identity. Removing them is one way of protecting your privacy and personal information. Now you can permanently delete all Safari bookmarks with the help of iOS Data Eraser.
iOS Data Eraser destroys your data in a way with Military standard. Even the iPhone fell into the wrong hands, they still can't get a single piece of information from the device. Once the bookmarks were deleted by using the software, no one would be able to see again. Aside from bookmarks, it can also clean your iPhone by identifying junk files and deleting them forever. You can also wipe out all data from your iPhone if you were planning to sell it, trade it in, or give it as a gift.
User Guide: How to Erase Safari Bookmarks on iPhone 4S/5S/6/6S/7
Step 1

Install iOS Data Eraser and Connect iPhone to Computer

Please download the program by clicking the above button. In this tutorial, we will use Mac version as an example. The steps are almost the same on Windows. So don't worry about this.

Install the program on the computer after download and open it when installation is finished. Then connect your iPhone to the computer with USB cable. Now you can see a short piece of information about the iPhone from the program.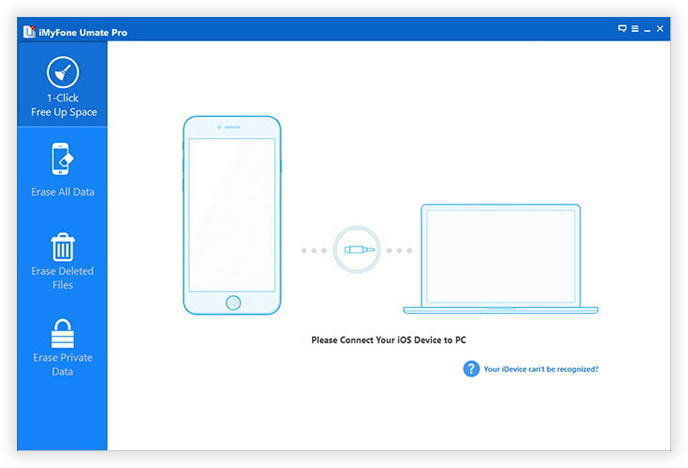 Step 2

Select Data Erasing Mode

There are five data easing modes available from the program. We only need to remove bookmarks, so please select "Erase Private Data" from left sidebar of this program.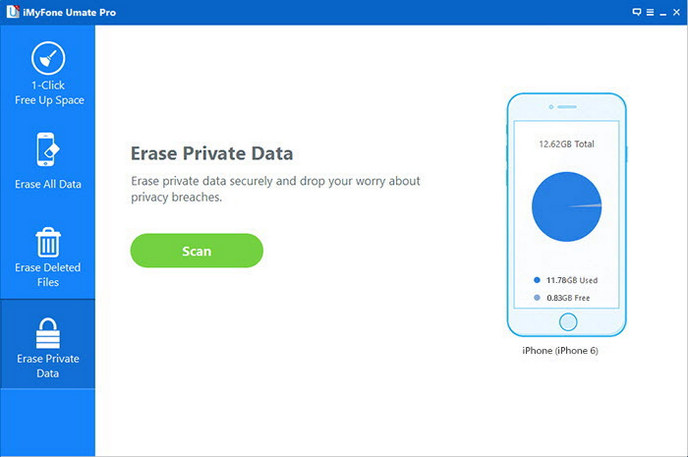 Step 3

Scan and Analyze All Bookmarks on iPhone

Click "Start" button to let the program scan all the bookmarks stored on Safari browser. Then it will analyze all scanned data on iPhone and group them into different categories. This process will take a couple of minutes depending on how many data stored on the phone.
Step 4

Start Deleting Safari Bookmarks from iPhone

From the left sidebar, select Safari Bookmarks or other data you need to erase. Finally click "Erase Now" button and the program starts to deleting selected bookmarks permanently. There is a progress bar displayed on the screen, which you can see how far the task goes.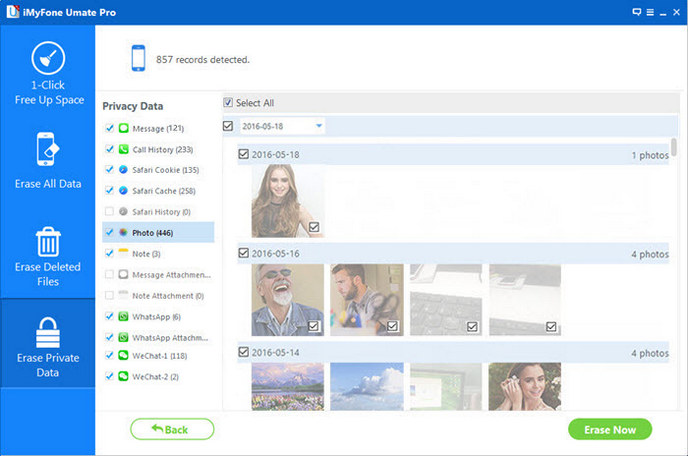 You can use the software to erase all kinds of data on iPhone, iPad or iPod. It can also work with thousands of Android phones. However, you have only one data erasing option for Android and not that flexible as iPhone. The erasing junk files option will hugely boost the phone performance and Space Saver will free up a lot of storage on your iOS device. If you want to manage your iPhone more efficiently, then this program is the one you can't live without.