How To Permanently Delete Notes from iPhone 7/6S/6/5S/5/4S
Note app on iPhone is an useful one for saving important text. As we know, privacy is the most important thing as it pays a very crucial role in our regular life and it involves everywhere such as notes, text messaging or payment. So when you are planning to sell your existing iPhone for a new model, the first thing that you must consider is to protect the personal data from being leaked. You can completely delete the notes from your iPhone by using the general data erasing procedure that most of the iPhone users do. But this general method is not that secured in terms of high standard data security because the data can be recovered again. If you were really serious about deleting the notes from your iPhone that no one can recover the data again, then it is recommended to use a smart third party iPhone data erasing software that deletes all the data permanently from your phone.
iPhone Data Eraser is such a program that protects all your personal information by deleting the data completely on your iPhone when you are selling or donating it to someone. You can choose to delete the notes only or erase the whole device. It will utilize military standard algorithms to destroy the data on the iPhone to make it unrecoverable even by the FBI agents. It can also clean junk or deleted files to make the phone run faster. In addition, the photo compress feature makes its extremely helpful for 16G iPhone as it will save a huge storage.
User Guide: How to Completely Erase Notes from iPhone 7/6/5S/5/4S
Step 1

Install and Open iPhone Data Eraser

The program comes with a Windows and Mac version. Click the download button to save the installation file on a computer. I will take Mac version for example in this tutorial. The built-in wizard will guide you through step-by-step installation process and once the software is installed on your computer, launch it finally.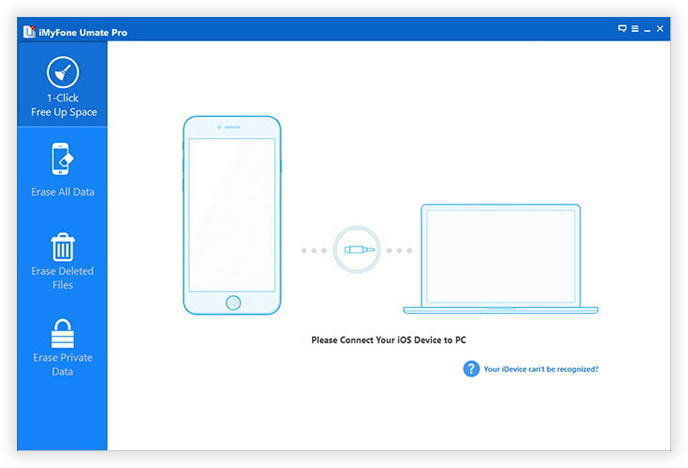 Step 2

Plug iPhone into Computer with USB Cable

Connect your iPhone to your computer with USB cable. The software will automatically recognize the device once it is connected properly. Make sure you have installed iTunes before starting the procedure.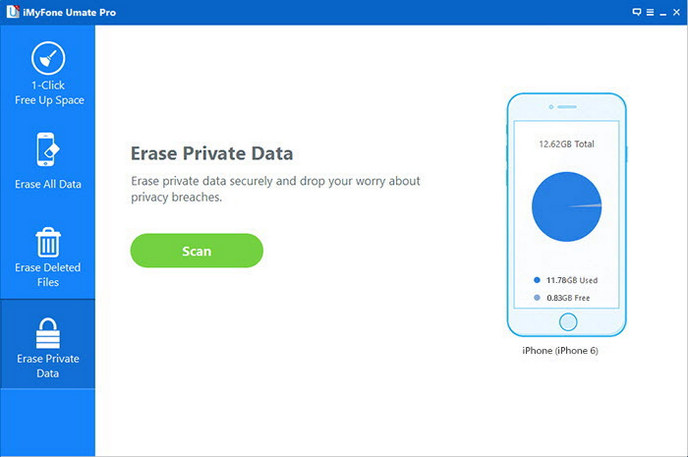 Step 3

Select the Notes You Wish to Delete

Now you can see a brief information about the phone on the main window of the software. From the left side, select Erase Private Data and click Start button to begin the scanning process. Wait for a while and the software will list all the data in categories after scanning the phone.
Step 4

Start Erasing Notes from iPhone

Now you can see the folder called "Notes" near the left sidebar. All the notes are displayed on there. You can preview and select the notes you need to delete. Finally, click "Erase Now" button to delete the notes permanently from iPhone.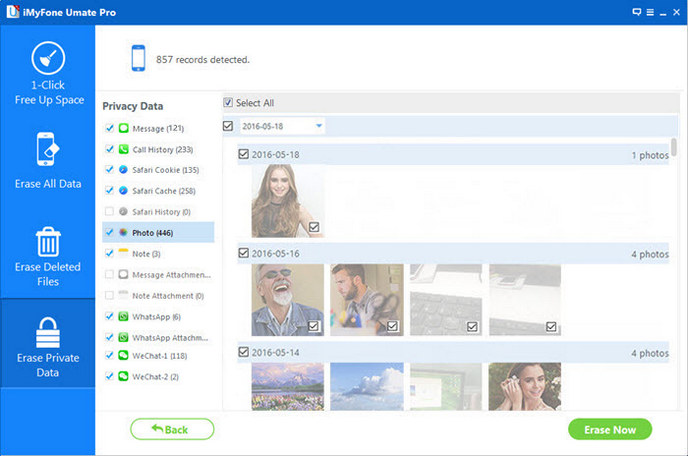 Currently, there is no such program that can compete with iPhone Data Eraser. You can use this software to clear up all the unwanted junk files so that your iPhone can perform at an optimal speed. This software supports almost all files in your iPhone. iPhone Data Eraser comes with fast customer service so that you can ask for the help at any point of time when you experience any sort of problems during the data erasing procedure.