How to Repair "iTunes Won't Install on Windows 10/8/7"
If you are encountering an issue with iTunes that you are unable to install on your Windows computer then follow the instructions shared in this article to resolve it . Some similar errors that you may face also includes "Error 2" or "Apple Application Support was not found" after you successfully download and install the software.
This issue is commonly faced on Windows 10 64 bit while installing the latest iTunes version. This problem occurs if you are installing an outdated or incompatible version of iTunes. But sometimes, the problem could persist within the system and the following troubleshooting techniques may fix this issue for sure.
Part 1: Repair iTunes Won't Install Issue Manually
Before starting with the methods, make sure you are logged in to your computer as the administrator and not as a guest. Next, make sure Windows is up to date.
Check Windows Update: To check if you have downloaded the latest Windows update or not, simply click on "Start" followed by "Settings" and click on "Updates & Security". If everything is fine then you will see the message "You're up to date" and if not then immediately download and install the latest update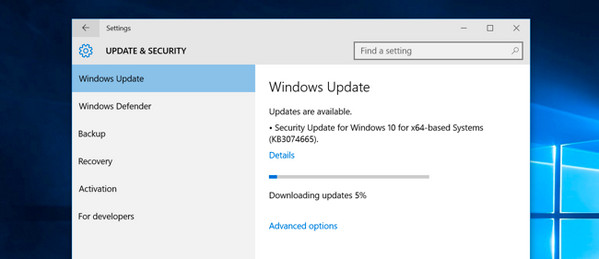 The reason why you must update your computer is because iTunes app requires the latest Windows update with service pack installed in order to work. If this works then well and good and if not then it's time to repair the iTunes software.
How to Repair iTunes Software? Click on "Start" then choose "Control Panel". Next, click on "Programs & Features" and from there select "Apple Software Update" and click on "Repair". Wait few moments until your computer completes the repairing process and now you should be able to install the latest iTunes without any problem.
Restart the PC and hopefully, it should resolve the issue. If not, then at this point, you will have to un-install all the Apple software and tools and re-install them one by one. The easiest way to find and uninstall Apple related apps is by going to "Control Panel" > "Programs & Features" then on the search bar type in "Apple". This will list down all the software installed in your computer by Apple. Now uninstall all the apps one by one then restart the PC.
Now, download the latest version of each software and install them. If still, the issue remains then we will have to utilize a third-party iTunes fixing software to resolve this problem.
Part 2: Repair iTunes Won't Install Issue Automatically
iTunes Repair empowers the latest technology to fix all kinds of iTunes related problems and solve them in one click. Basically, you just install the software and it automatically detects any issues related to your iTunes and fix it automatically. Not only that, if your iTunes is showing any error like "iTunes can not connect to iPhone", "Apple Application Support is required to run iTunes, "Please uninstall iTunes, then install iTunes again" or any other similar errors then it can be easily fixed with this program.
What's best about this iTunes repairing tool is that it never causes any data loss and boost up the speed of your iTunes. All you got to do is install the software and with just 1 click, all of your problems are resolved.

Step 1

Install iTunes Repair Software on Windows

Install and launch iTunes Repair tool on the computer that iTunes won't be installed. Then the program will automatically detect the iTunes and related components.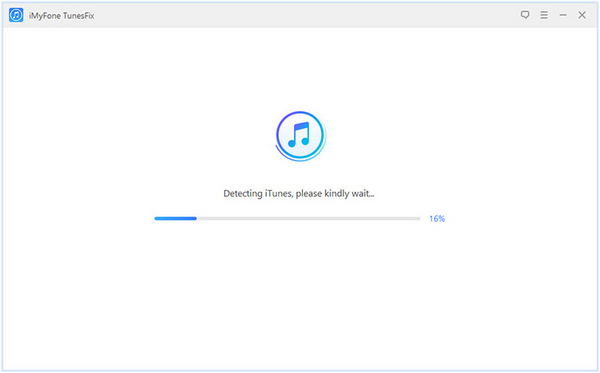 Step 2

Analyze iTunes Software

If there are no issues found with your iTunes then you will be shown the home screen of the software but if your iTunes is not working or damaged or corrupted then you will see the following screen showing the status of your iTunes.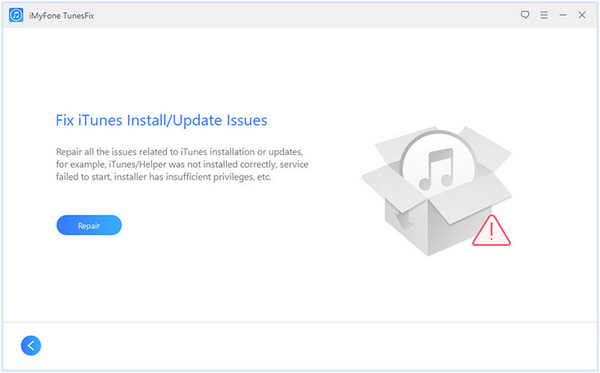 Step 3

Repair iTunes Won't Install Issue

Click on "Repair" and iTunes Repair software will try to resolve and fix all the issues related to iTunes and components. Just let the program work and once it is finished you will see the message "iTunes Repaired Successfully!". You may now update or install iTunes without any problem.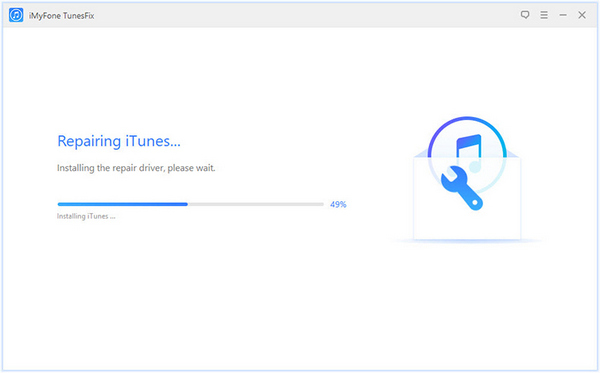 Summary:
So, in this guide, we have shown 3 easiest and most recommended ways to fix iTunes issues. We are pretty sure that any one of the methods shared in this article will work with you. And if you do want a hassle-free solution then definitely we will advice you to use iTunes Reapir and let the program do all the work for you. Next time, keep in mind to update your computer and iTunes regularly so that you don't encounter these issues.