How to Customize iPhone Without Jailbreaking 2017
Unlike Android, iPhone doesn't offer any additional feature to customize it. However, if one can really want to customize the iPhone then you may have to "Jailbreak" your device. and that is not a good decision. unlike Android, you can't reverse the jailbreak process. Or it may happen your device become a hard brick. So before Customize your device we want to clear few of your doubts related to Jailbreak and also we have posted "How to Customize Your iPhone Without Jailbreaking it".
What is iOS Jailbreaking?
Well, iOS or iPhone jailbreaking is the process of removing inbuilt-software restrictions imposed by iOS, Apple Inc.'s operating system, on its devices including the iPhone, iPod touch, iPad, and second-generation Apple TV.
However, iOS jailbreaking opens the door to endless customizations, it is still possible to customize your iPhone to some extent without being jailbroken. So how to do that? in this tutorial, itechhacks going to reveal some best iPhone Tricks and Hacks that can possibly help you out to customize your device without jailbreaking it.
Tricks 1: Hiding the App Icon Labels
Step 1: Go to Settings > General > Accessibility > Reduce Motion and toggle it on.
Step 2: From the Accessibility pane, go to Increase Contract and turn on Darken Colors.
Step 3 : Next up, you have to hide the app icon labels by taking advantage of a bug that is present in iOS 10.
a. Open Control Center.
b. Swipe up Control Center such that it moves to the middle of the screen. Do not release your fingers off the screens.
c. Double-press the Home button to open App Switcher.
d. Now go back to the Home screen and you'll notice that the app icon labels in the dock have disappeared.
e. Move the next four apps to the dock and repeat the above process to hide their labels. Do this until you have all the app icon labels hidden.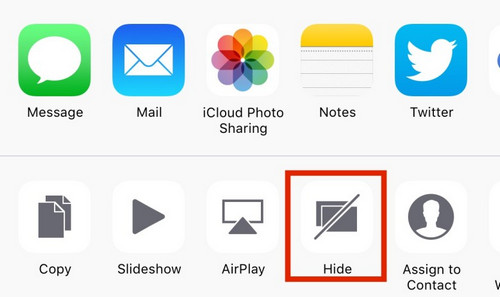 Tricks 2: Hiding the Status Bar
Just like the previous section, hiding the Status bar involves using a glitch in iOS 10. However, this is not permanent as the Status bar will re-appear when you open an application.
Step 1: Double-press the Home button to open the App Switcher.
Step 2: Press and hold the Sleep/Wake button until you see the 'slide to power off' screen.
Step 3: Now double press the Home button to go to the Home screen. You'll notice that the Status bar has disappeared.
Tricks 3: Hiding the Dock and Folder Blurs
Step 1: Download and save the wallpaper from here onto your iPhone.
Step 2: Open the Photos app and go to Camera Roll.
Step 3: Open the wallpaper that you just saved. It is black in color.
Step 4: Now set it as your Home screen wallpaper. To do so, tap on the share button and choose Use as Wallpaper > Set > Set Home Screen.
Step 5: Go to the Home screen and you'll see that the dock and folder icons no longer have a blurred background.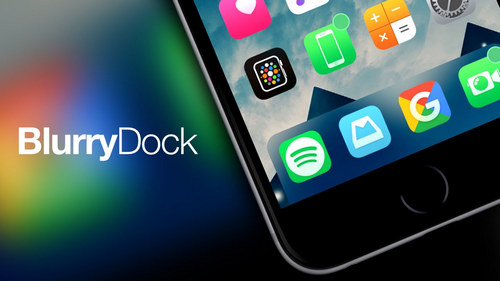 Final Words: Well, overall this is what we want to share with you! So Don't do any jailbreaking on your device and if you like this tutorial then do share and if you have any query related to this topic do let me know by comment below!