Best Place to Sell or Trade in iPhone for Cash
Selling a used iPhone means getting extra cash, but how do you go about it? Where can you sell it? How much can you expect for a decent, working iPhone?
First of all, let's see your options. One way to get cash is to sell it to someone you know. That's probably the simplest method since it offers a cash-up-front option for getting rid of an old iPhone. The second method is to sell it online on a marketplace site. This requires a little bit of effort since you have to create the listing with text and images, and then ship the phone at your own cost. Depending on the site, there may be an escrow arrangement where the money is collected from the buyer up front, and then released to you once the package has been received by the buyer and they acknowledge it.
The third way to sell your phone back to Apple or to the carrier from which you originally purchased it. You won't get cash in this instance, but you'll get credit in the form of a gift card or a discount on a new purchase. You may also use the credit against an instant discount if you plan to buy something while trading in your old iPhone. Let's look at the various ways of selling a used iPhone for extra cash.
Warning: Please backup iPhone completely and erase all content from iPhone before selling.
1. Apple Store
Apple Stores may accept used devices if certain conditions are met. If it's a working device in decent physical condition, for example, they will issue an Apple Store Gift Card for however much they value it. You can use that card against any future purchases at an Apple Store. As part of Apple GiveBack program, store executives will show you how to properly backup the device and remove all data by using iCloud or Time Machine.
If you take it in to the store with plans to upgrade to a new device, the amount will be deducted from your final bill as an instant discount against your monthly or one-time payment. Here's what Apple currently offers on its website: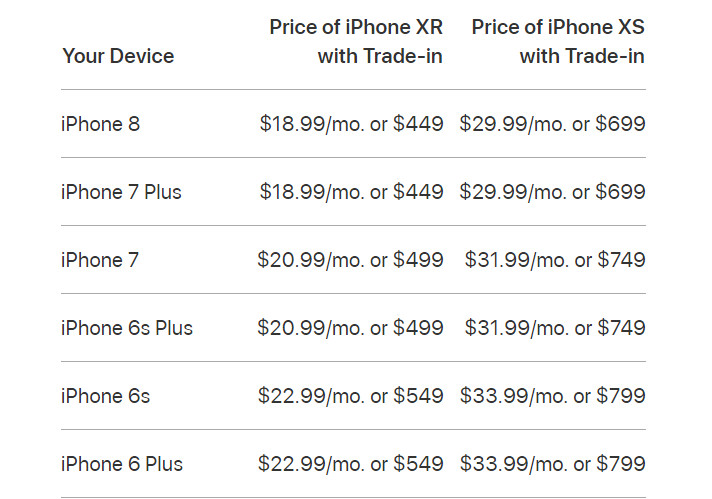 However, remember that the iPhone has to be working properly. For instance, if your screen is broken, then they'll just recycle it for free, which means you don't get any money. But if the phone is in good condition, Apple will buy it, clean it up, repair it, flash new firmware and then sell it as a refurbished iPhone on its website. And you get to walk away with a gift card or a new iPhone.
2. Amazon
Amazon has a trade-in program for recycling used iPhones on its e-commerce portal, but their conditions aren't as stringent. They'll even give you a gift card in exchange for a broken device that doesn't even turn on. Don't expect much, though. If you have an iPhone 6 with a broken screen, don't expect more than $25 to $30 in Amazon Gift Certificates. On the other hand, you might get 4x that if the screen is not broken and the phone turns on without a problem.
One major issue you might face is that your iPhone may not be eligible to sell on the platform. That's because of restrictions applied by Apple on who can and can not resell their devices. If you come across the gating fee, which is about $1000, it might not be worth it. The bulk of used iPhone sellers on Amazon are third-party resellers authorized by Apple to operate their business. You can still trade-in a broken device, but it will still go through an eligibility check prior to approval.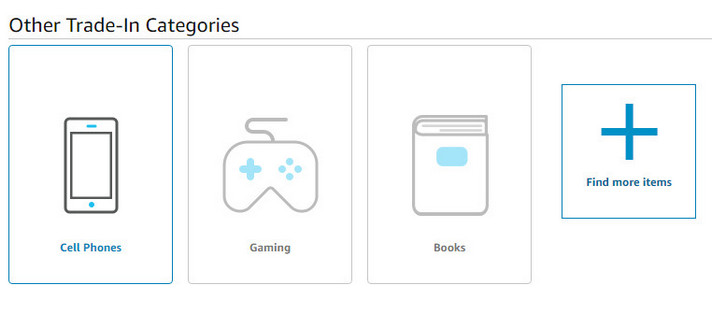 3. Swappa
Swappa isn't a site that buys used iPhones; it merely allows sellers and buyers to meet up and make a deal. In other words, it's a marketplace site like eBay, but exclusively for electronic devices. Be sure to read their return policies, because if the phone is in worse condition than advertised, the buyer may return it for a full refund. Also, you have to do your own shipping once you've sold the device, so make sure you package it carefully in case the package isn't handled with care during transit. Remember to price in the cost of shipping when you set a price for the used iPhone.
One great feature of Swappa is that it will give you an average price for which similar items were sold. For example, a 64GB iPhone 6s could go for as much as $200 or more, as long as your iPhone is in good condition and the buyer can start using it without having to do repairs.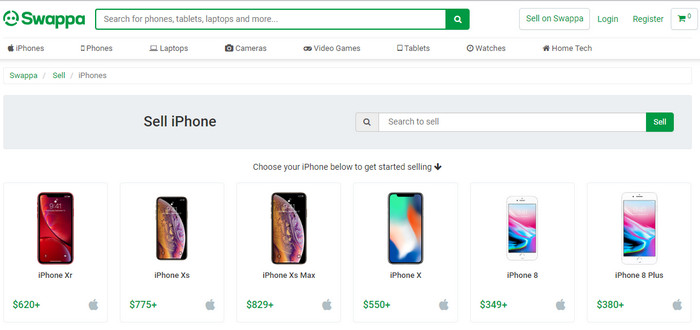 4. Gazelle
Gazelle is a reseller, so they'll actually buy the phone from you and then sell it to someone else on the site. Once you upload the device's details, images and so on, they'll offer a quote that's valid for 30 days. You can then either wait to receive their box so you can ship it to them for free, or you can take it to an ecoATM location, where you drop off the device and get paid instantly. One thing to note is that if the device isn't in as good a condition, they'll revise their offer. You might not get as much as you might from Swappa, but at least you don't have to wait for a buyer to accept your offer. If you're in a hurry, then this is probably a good way to sell a used iPhone.

5. Craigslist
Another marketplace site, Craigslist will allow you to list your used iPhone for free. One good piece of advice for potential sellers is to get a burner phone number that you can put on the site. Instead of giving your cell phone number, try using Google Voice or a Skype business number that you can later disable. When listing your used iPhone on Craigslist, be as descriptive as possible, and never try to hide any flaws, dents or other obvious signs of damage. You can also consider using a burner email ID just for Craigslist. One important thing to remember is that potential buyers can negotiate the price of an item, so be a little flexible and build in some wiggle room for negotiating the final price.
6. Carrier Trade-in Porgram
Carriers usually have a trade-in offer where you can give them a used iPhone in exchange for store credit against a future purchase. You can also use it for an instant discount if you're buying a new device on contract or prepaid. Here's how the trade-in programs from the top carriers in the United States work:
AT&T offers a couple of options for selling a used iPhone: You can ask for a quote online and then wait for their mailing kit so you can send the device in for free, or you can take it to the store for an instant credit. The credit can be used against a future bill, or you can get a discount on new products. The company also offers an option for donating the proceeds to a charitable organization with which they are affiliated. Don't expect too much cash for your used iPhone, though. A working iPhone 6s, for example, won't fetch you more than $80 to $100, but it's better than having the phone lying around your home occupying space.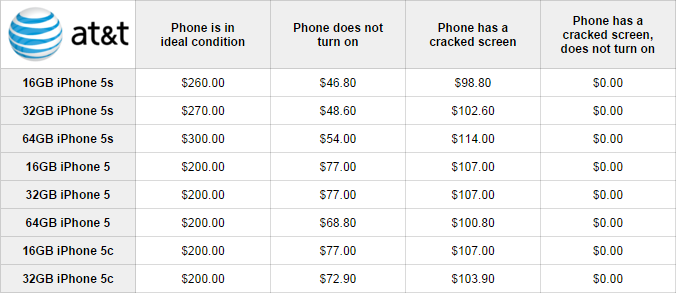 Verizon trade-in program is very similar to that of AT&T. The company will offer an online estimate, and then you take it into a Verizon retail store or wait for their mailing package to send it in for free. Credit can be used for charity or taken as a gift card to be used against future purchases. You also have the choice of getting an instant discount when you buy another Verizon product. Based on anecdotal evidence, Verizon is likely to give you a little more than AT&T, but it depends on what condition your used iPhone is in at the time of trading in.
T-Mobile puts an interesting twist on the trade-in concept. You can't trade your device in unless you buy a new device. Once two weeks have passed, you can take in the old device for a credit against the bill for your new device. The weird thing is that it doesn't ask you what condition your iPhone is in. You'll get an approximate figure for the value of the phone, but the real amount will only be shown when you take the phone in 14 days after your new purchase. Again, don't expect more than $100 for an iPhone 6s even if it's in pristine condition.
One final word of advice for anyone selling their used iPhone for extra money. Always be upfront about the condition of your device if you're getting an estimate online. An estimate is exactly that - an approximate value for your used iPhone. If the device doesn't match the description you provided, don't expect the buyer or platform to give you the initially promised value. Selling a used iPhone online is not a convenience you want to misuse if you don't want your account blacklisted by a potential platform that's ready to take your used iDevice.