How to Extract WhatsApp Messages from iTunes Backup File
WhatsApp is one of the most heavily used apps on iPhone. It ranks the list of top downloaded apps in App Store. Because it's one of the best instant messaging apps that people can't live without, especially for those who do business across countries. However, there are always cases that you just wrongly deleted the messages during system or app cleanup. What is going to do if those deleted messages matter to you? Is there any chance to get back those important WhatsApp messages?
The answer is YES. As we all know, iCloud is the default backup option for all Apple products, including iPhone, iPod, iPad and Mac. It's very likely that the deleted messages are stored in iCloud backup file. And there is a way out to help you extract the messages from iCloud backup file by using the right tool. iPhonetransferrecovery FoneLab is the program that works perfectly for recovering deleted or lost files from iPhone. You can use this program to restore files from iCloud, iTunes or directly from the iDevice. This is the most effective data recovery program I ever came across. In the following tutorial, I will guide your through the steps to extract deleted WhatsApp messages from iCloud backup. Please don't be scared. It's quite simple and almost everyone can do it separately after reading this tutorial.
Tuturial: How to Restore WhatsApp Messages from iCloud
Step 1

Download and Install WhatsApp Message Recovery Program

The program comes with two versions, which means it can be run in both Windows and Mac OS X. Check your computer specs and download the right one on your computer. Install the program on the computer by following the installation wizard. I will take Mac version as an example. However, the steps are the same on Windows. The main interface is like this: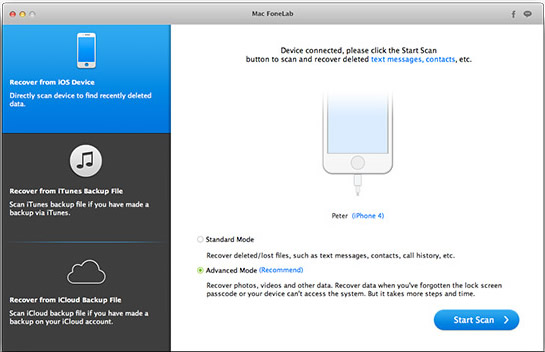 Step 2

Log into iCloud Account

This program has 3 different data recovery modes as you can see from the left sidebar. You can restore WhatsApp messages from iCloud backup, iTunes or directly from iPhone. You are free to try them out. In this tutorial, please select 'Recover from iCloud Backup File'.

When you switched to this option, the program asks you to input the right Apple ID and password in order to retrieve backup files from iCloud. Press the Enter key after the blanks were filled. If the log in was successful, then all the possible iCloud backup files will be displayed on the screen.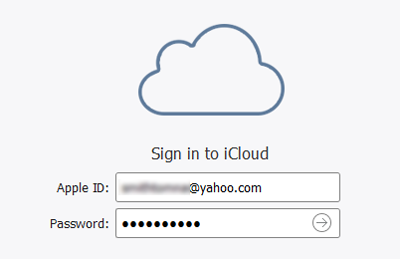 Step 3

Download and Scan iCloud Backup File

Click the 'Download' button located at each backup file to let the program starts to download the file on your computer. Then click Scan button when downloading was completed. At this time, iPhone Data Recovery will scan and analysis all the files in that backup file, including WhatsApp messages, contacts, photos, text messages etc. This will take sometime depending how large the file is.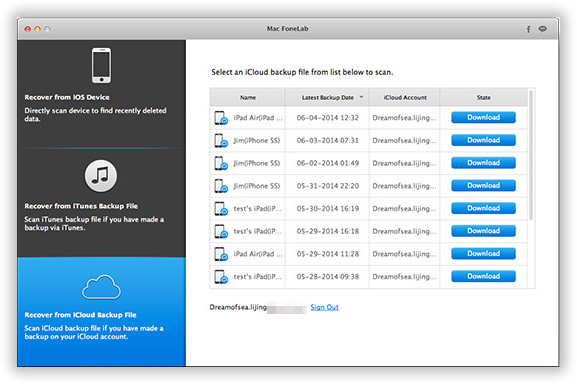 Step 4

Extract WhatsApp Messages from iCloud Backup

When the scanning process is done, the program displays all the scanned content into different categories. You can see WhatsApp is under Messages & Contacts. Select it from the options and click 'Recover' button to start recovering WhatsApp messages from iCloud backup file. Finally, select a local folder to store the recovered messages.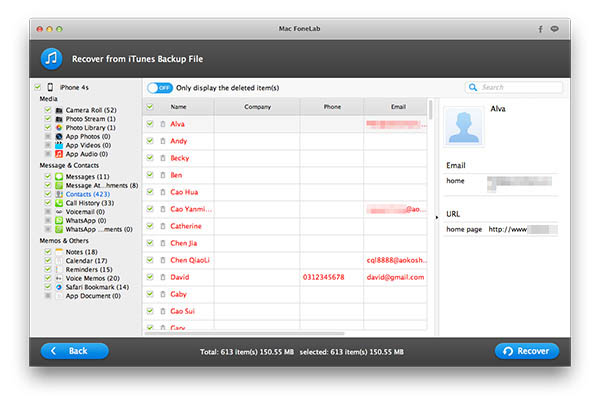 Besides messages recovery, you can also use this program to restore other types of content, such as photos, music or text messages. With this iPhone Data Recovery software, you don't need to worry about data loss anymore because it provides all the possible mechanisms to help you get back loss data, no matter it's deleted by accident or lost during system crashes. It's one of the best programs you should install on your computer in order to protect your valuable data. I have tested several other apps but found out there was no luck to retrieve a single piece of information from iCloud.
In addition, this program offers a 30-day free trial, just feel free to download and use the program during this period. If you have any problem with the program, there are always live chats available from technical support. Or shoot them an email with the question. The answer should be delivered within 24 hours.